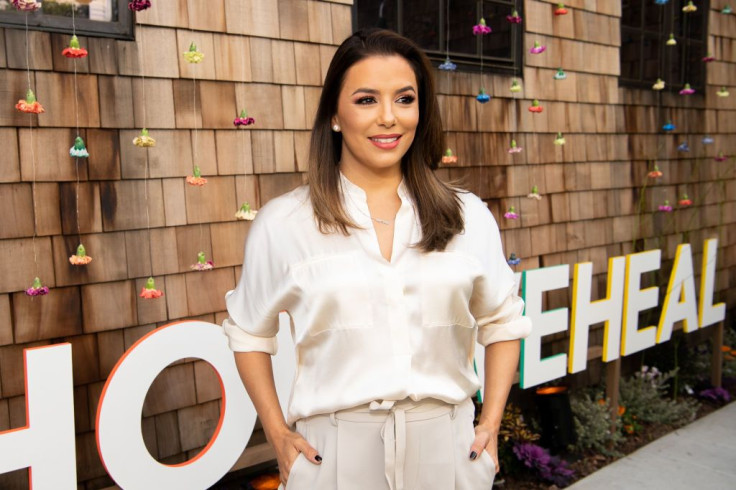 In Hollywood, Eva Longoria has achieved unquestionable success. The celebrity is making her directing debut in the newest feature film "Flamin' Hot" after achieving success as an actor in the film industry.
Even though she has had a wonderful career, she is bringing attention to some of the difficulties that Latina directors have in terms of access to opportunities and funding.
"We don't get a lot of bites at the apple," she said during a press conference at Cannes Film Festival, as reported by Variety.
"My movie wasn't low budget by any means — it wasn't $100 million, but it wasn't $2 million. When was the last Latina-directed studio film? It was like 20 years ago. We can't get a movie every 20 years."
Longoria continued on to explain that "28% of ticket buyers at the box office are Latino. Your film will not succeed if you don't have the Latino audience," Hola reported.
"Do you know how many Latinos showed up for Crazy Rich Asians? Do you know how many Latinos bought a ticket for Fast and the Furious?"
The filmmaker continued, "We over-index at moviegoing, so why shouldn't there be content for us if we are the ticket buyers? If we are the viewers? ... For me, I take great pride in throwing around that buying-power weight. If you don't speak to us, we may not buy that movie ticket."
Additionally, she emphasized the importance of equal opportunities regardless of the film's success.
"The problem is if this movie fails, people go, 'Oh Latino stories don't work...female directors really don't cut it.' We don't get a lot of at-bats. A white male can direct a $200 million film, fail and get another one. That's the problem. I get one at-bat, one chance, work twice as hard, twice as fast, twice as cheap."
© 2023 Latin Times. All rights reserved. Do not reproduce without permission.