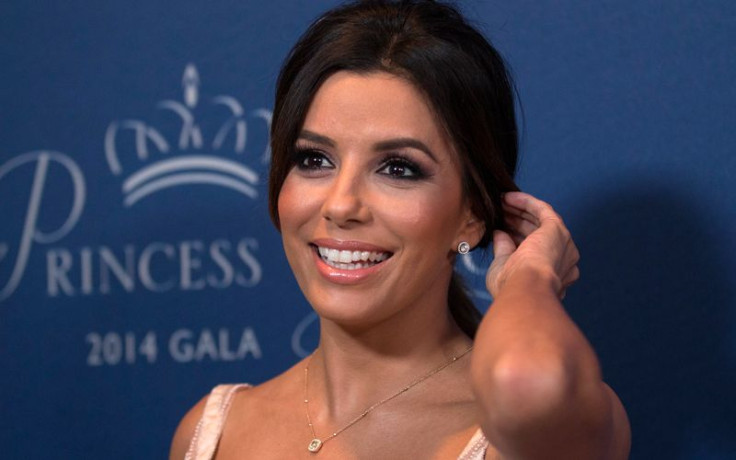 When you think of a telenovela, what do you imagine? A Latin cast, speaking Spanish and acting over-the-top scenes, right? It was recently reported that NBC green-lit a project starring Eva Longoria titled "Telenovela." The comedy is a reference to the poular genre in our Latin countries about a soap diva called Ana Maria and the lead actress of one of these telenovelas. Longoria recently assisted a panel at NATPE where she said, "our show is not a Latin show." How is that possible if it has all the Latin flavors? "The perspective is basically mine. It's about a telenovela star who doesn't speak Spanish," Longoria said. "I don't speak Spanish, but I have strong ties to my culture. That's what we're trying to do. It's a mainstream show that has lots of Latin culture."
The peacock network picked up the comedy for 13 episodes last week. "I think you're going to start to see a really big change and we're ahead of the curve…we're excited about the idea of looking at an all Latin cast so I think you'll see more of that for sure," said Bob Greenblatt, chairman, NBC Entertainment. This will mark Longoria's return to television on a regular role following her stint on "Desperate Housewives." The actress had appeared on the small screen in NBC's failed comedy "Welcome To The Family" last season as well as a story arc this season on "Brooklyn Nine Nine."
"Telenovela" revolves around an ambitious telenovela star, who struggles to stay at the top of her game in an industry where the drama on-camera is nothing compared to the drama off-camera. Best part of this deal is that because the main premise revolves around a fictitious telenovela, NBC has been talking to sister network Telemundo to produce episodes of the fake telenovela. These would then air on the Spanish-language network. The cross-promotion for the series will be uncanny and NBC seems to be really excited for it. Maybe that would entail seeing actual telenovela stars on primetime?
© 2023 Latin Times. All rights reserved. Do not reproduce without permission.