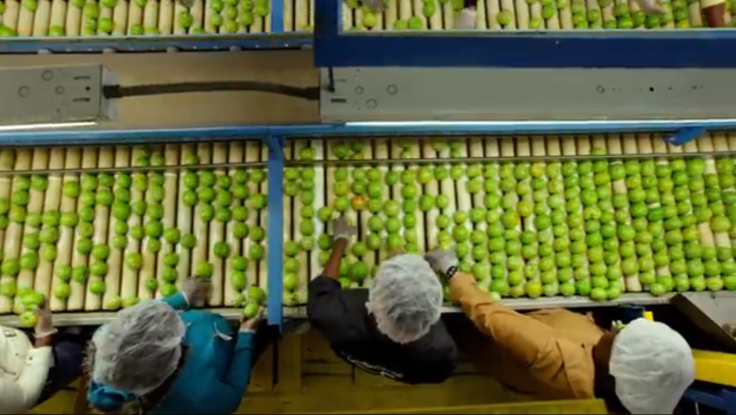 Actress and producer Eva Longoria debuted her documentary on farmworkers in the Berlin International Film Festival, 'Food Chains' and now, it will simultaneously open in theaters in both English and Spanish, on November 21. The "Desperate Housewives" star, executive produced and appeared in the documentary alongside Eric Schlosser, who also produced documentaries such as "Food Inc." and "Fast Food Nation". Other appearances include Dolores Huerta and Robert F. Kennedy and Demián Bichir, Alma Martínez and journalist José Ronstadt narrate the Spanish version of the documentary.
The documentary focuses on the agriculture industry in the US and the poor conditions in which labor takes place; a problem, which has tarnished the history of this country starting from the very beginning. The film takes place in South Florida, where farmworkers are trying to fight the global supermarket system and create conscience of who the people harvesting the food are.
The film, directed by Sanjay Rawal and produced by Smriti Keshari, Rawal and Hamilton Fish, has secured bookings at Maya Cinemas in several cities and Screen Media is handling the release of both versions. The English version will be available for download on November 27.
President Barack Obama speaking to this problem is the voice in the opening of the trailer: "We know our economy's stronger when we reward an honest days work with honest wages. Let's declare that in the wealthiest nation on earth, no one who works fulltime should live in poverty."
© 2023 Latin Times. All rights reserved. Do not reproduce without permission.