German former professional football player, Christoph Metzelder was found guilty of sharing child porn images with other people on Thursday. A Duesseldorf court found the ex-football player guilty after a confession that he shared abusive materials on WhatsApp.
While accepting the court's decision, Metzelder stated that he created a "wound that will never heal" and that he will have to live with it for the rest of his life.
According to the Daily Mail, the prosecutors stated that the 40-year old had shared 29 "pornographic files" with three women using WhatsApp. One of them, described as a toddler shown in a highly sexualized manner.
Metzelder, asked forgiveness on behalf of all the victims of sexual abuse. He claimed he knew that no words can describe the "suffering towards kids" in each of the files that he shared online.
The legal charges dictated that 10 images were sent to a first witness, 16 images and two videos to the second, and one image to the last one. Metzelder's attorney, Ulrich Sommer said that the charges were neither "indecision" nor "moral arrogance," but rather a criminal liability.
"There are over 1,800 other cases of child pornography, there is a penalty order and no public as here," Sommer added.
Meanwhile, Metzelder claimed that he had never been involved in "attacks on children" regardless of the "graphic comments in the chats". He added while fighting back his tears that the actions only occurred in what he describes as a "digital parallel universe".
After the verdict, "genuine remorse" was said to be shown by Metzelder. He was sounded by the judge to treat it as a "warning" to prevent him from repeating the offenses again.
Reuters reported that in 2019, Metzelder stepped down as president of Turn und Sportverein (TuS) Haltern Football Club. He had been also working as a mentor for Sky Sports Germany before being the subject of investigation.
Metzelder spent most of his football career as a center-back for Borussia Dortmund, winning a primary football league in Germany. He was also a starter in both the 2002 World Cup and the 2008 Euro Cup, playing for the German National team. From 2007-2010 he played for Real Madrid.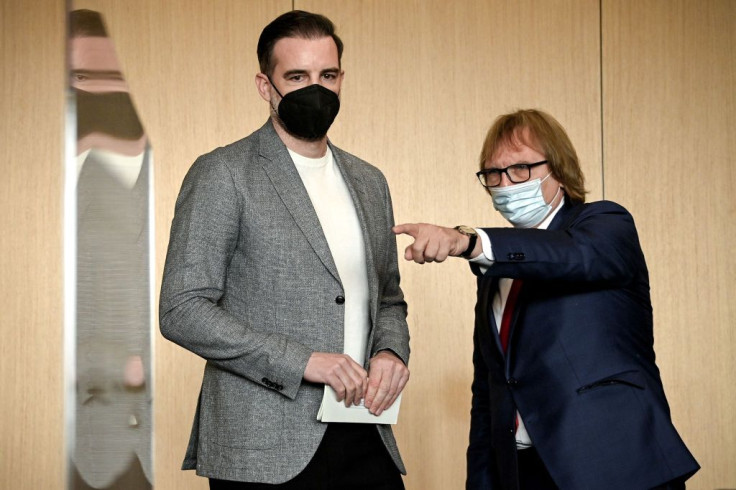 © 2023 Latin Times. All rights reserved. Do not reproduce without permission.