A former archbishop of Newark has been named in a whopping $50-million lawsuit for reportedly sexually abusing an innocent 5-year-old girl on church grounds and on numerous occasions in 1976.
Court papers alleged that archbishop Peter Gerety, who died in 2016 at the age of 104, gained the trust of the young victim's financially struggling family by delivering meals to their home. The former priest reportedly eventually volunteered to look after the little girl while her mother, a seamstress, was away at work.
While fostering the child at the church rectory, Gerety reportedly took to inviting the young girl to his bedroom where he would touch her inappropriately and pleasure himself in front of her on several occasions, the lawsuit claimed.
Gerety served as Newark's archbishop from 1974 through his retirement in 1986. The disgraced priest had served in New Haven, Connecticut, and Portland, Maine before starting his service in Newark, said FoxNews.
The victim, identified only by the pseudonym Clara Doe, is now 49 years old and resides in Pennsylvania. She and her family were former parishioners of the Sacred Heart Cathedral in Newark.
"As a child, I misguidedly thought that God had specifically sent Archbishop Gerety to my mom and family to rescue us and help us get food to eat," the victim's testimony in the lawsuit said. "I felt I had no other option other than to do as Archbishop Gerety instructed."
The abuse reportedly stopped only after the young Doe repeatedly vehemently refused to be left alone with Gerety. The ordeal had taken its toll on the victim's mental health as she battled anxiety and depression during her teens and became dangerously suicidal in her 20s. She's needed regular medication and therapy since.
Doe gained the courage to confide of abuse to her older sister at the age of 13. The sisters never divulged Gerety's indecent behavior to their devout mother until the matriarch's death, an affidavit said.
The lawsuit seeks $50 million in damages, plus additional unspecified reparations from the late bishop's estate, the church, and various other unnamed people and groups.
"This case is indicative of how systemic and pervasive the sexual abuse of children was, and remains to this day, in the Catholic church," said Attorney John Baldante, the victim's lawyer.
Gerety was succeeded as Newark archbishop by Theodore McCarrick. In 2019, a church investigation revealed that McCarrick was also involved in sexually abusing not only minors but also adult seminarians, reported the Daily News.
New Jersey's Catholic officials released a list two years ago naming more than 180 priests who were credibly accused of abusing minors over decades. Though Gerety wasn't mentioned in the list, McCarrick, who succeeded him as Newark archbishop was included.
Church leaders remain silent and have not commented about the litigation. However, a spokesperson associated with the church said that the body is trying to resolve the allegations and bring closure to the victim.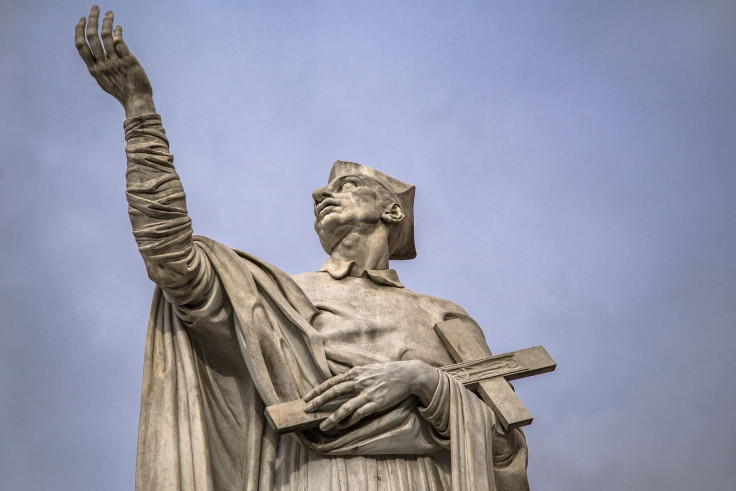 © 2023 Latin Times. All rights reserved. Do not reproduce without permission.