A former porn actress has reportedly been diagnosed with a rare disorder known as Guillain-Barré syndrome. This was after she started something off over the weekend after undergoing tests in the hospital.
Jenna Jameson is reportedly now not able to walk and is undergoing therapy to treat the illness. According to her husband, Lior Bitton, the former porn actress was in the hospital over the weekend after throwing up for the last two weeks.
Jameson was eventually sent home but there was something off. According to her husband, the 47-year-old adult actress had a hard time carrying herself and that the muscles on her legs were very weak.
"Her muscles in her legs were very weak. So she wasn't able to walk to the bathroom. She was falling on the way back or to the bathroom, I would have to pick her up and carry her to bed. And then within two days, it got really not so good, her legs started to not hold her, she wasn't able to walk," Biton said in a video.
With Jameson struggling, Bitton took her back to the hospital to undergo more testing. It was after that where it was determined that Jameson was suffering from Guillain-Barre syndrome.
For those who may not be aware, Guillain Barre syndrome is a are, an autoimmune disorder in which a person's immune system damages the nerves, causing muscle weakness and sometimes paralysis per the CDC.
The symptoms can last from weeks to years but those who endure it end up with permanent nerve damage.
For now, Jameson has been getting a high dose of immunoglobulin therapy according to the Israeli businessman.
"She's doing physical therapy to try and stand on her legs, but at the moment she cannot stand on her legs. They're starting the treatment so they'll see how it goes. So keep praying," Bitton stated.
Jameson herself confirmed the diagnosis on Instagram on Monday. She thanks fans but also clarified that his condition had nothing to do with the COVID-19 vaccine.
"I did NOT get the jab or any jab. This is NOT a reaction to the jab. Thank you for your concern," Jameson said on Instagram.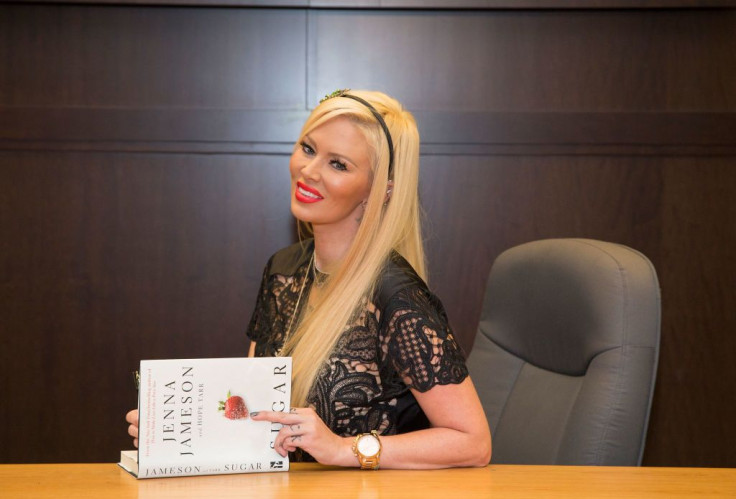 © 2023 Latin Times. All rights reserved. Do not reproduce without permission.