Twenty-one former and current employees of Jeff Bezos' space rocket company Blue Origin have called out the working conditions in the endeavor on Thursday as they point out the unaddressed safety concerns as well as the questionable working environment they experienced under the billionaire's leadership.
In the statement, the group said that they are afraid to speak out because they are "terrified of the potential consequences for speaking out against the wealthiest man on the planet," according to the Daily Beast. All the signatories in the document are anonymous except for Alexandra Abrams, the former head of employee communications for the company.
The document claims that there is an air of inappropriate sexism in the work environment, enabling a senior executive in the inner circle despite being reported multiple times for sexual harassment, as well as a former officer repeatedly accused of inappropriate behavior against women in the workplace.
Women at Blue Origin, the letter said, were demeaned for raising concerns about the rockets and their opinions regarding them dismissed, with one senior leader reportedly telling the women: "You should ask my opinion because I am a man."
Safety issues regarding the environmental impact of the rockets were not considered, and efforts for the employees to raise concerns about the sustainability of the project were overruled. Wetlands were drained for the headquarters of the company and are currently not LEED-certified.
A lot of the rocket's production was rushed to completion, in a desire for Jeff Bezos to beat Elon Musk and Richard Branson in getting to space. The letter compares the safety issues to the doomed Challenger program that killed seven astronauts and one teacher in 1986, according to DW.
Blue Origin has denied the allegations, saying "Blue Origin has no tolerance for discrimination or harassment of any kind. We provide numerous avenues for employees, including a 24/7 anonymous hotline, and will promptly investigate any new claims of misconduct."
The company also said that Abrams was "dismissed for cause two years ago after repeated warnings for issues involving federal export control regulations."
The letter has asked for the long-term viability of a space race run by billionaires: "Should we as a society allow ego-driven individuals with endless caches of money and very little accountability to be the ones to shape that future?"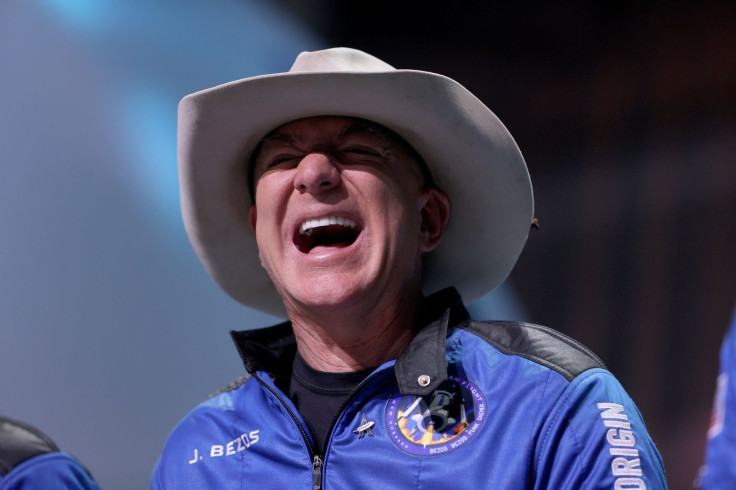 © 2023 Latin Times. All rights reserved. Do not reproduce without permission.