Former United States President Donald Trump does not appear to mind who stands in his way as far as taking another shot at the US Presidency in 2024. And that list seems to include Gov. Ron DeSantis of Florida.
"So now I hear he might want to run against me. So we'll handle that the way I handle things," Trump said when he spoke to "The Water Cooler" podcast.
Also, Trump added that he played a hand in DeSantis winning the governorship in 2018.
"I got him elected, pure and simple," the 76-year-old stated.
It would be best to note that as of this writing, the 44-year-old lawmaker has not officially announced if he would be running for the US presidency.
Aside from that, it was in October when DeSantis also did not commit to serving another four full as Florida governor.
However a month later, the first autobiography of DeSantis was released, something that appeared to hint at him possibly making a White House run.
There are also the polls to consider. DeSantis was seen as a favorite to run against Trump for the Republican presidential ticket, getting the nod from about 42% of 413 Republicans compared to the 35% of Trump.
Hence, it comes as no surprise that the former US president would share a piece of his mind in case DeSantis does run for the presidency.
Trump dubbed the governor "Ron DeSanctimonious" during a rally and blasted him as "average" on social media.
Regardless, the 44-year-old politician has placed himself under control despite Trump's tirades.
At a November 16 press conference, DeSantis told people to "chill out" about the prospect of a GOP civil war between him and the former president.
The camps of Trump and DeSantis have remained mum when asked to comment on behalf of Trump or DeSantis.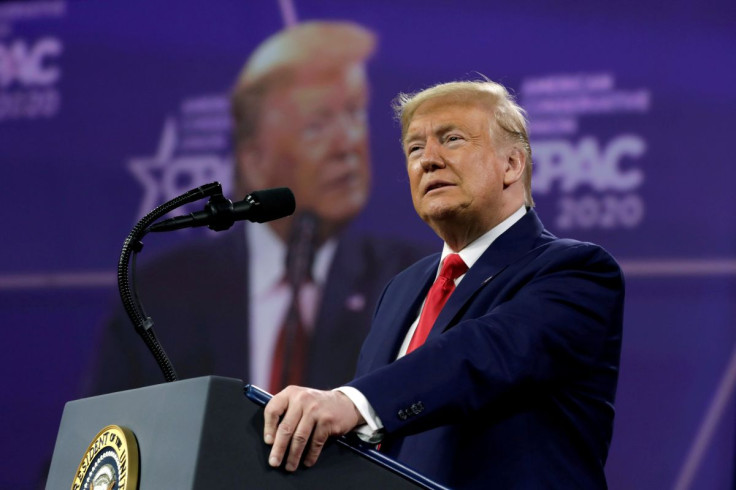 © 2023 Latin Times. All rights reserved. Do not reproduce without permission.