A former aide of ex-US President Donald Trump has slammed a former press secretary for being a liar and opportunist.
Former White House communications director Alyssa Farah Griffin criticized Kayleigh McEnany in testimony to the House Jan. 6 committee.
According to Griffin, who now co-hosts on "The View," McEnany helped perpetuate false claims that the 2020 US Elections were stolen according to transcripts released by the Jan. 6 panel on Thursday, Dec. 29.
"I am a Christian woman, so I will say this. Kayleigh is a liar and an opportunist," Griffin said. "I wish her the best, but she made — she's a smart woman. She's a Harvard Law grad. This is not an idiot," Griffin continued. "She knew we lost the election, but she made a calculation that she wanted to have a certain life post-Trump that required staying in his good graces. And that was more important to her than telling the truth to the American public."
Griffin added that she never confronted McEnany about the issue. She believes that the latter's efforts to overturn the 2020 election results were a "last public-facing stand" that would "set" her up for life.
McEnany has since been hired as a contributor to Fox News after Trump left office.
"She got her Fox News gig. It worked out precisely how she'd always planned for it to, but she knew better," Griffin said to the Jan. 6 committee.
For Griffin, McEnany and most of the people around the former US President know that Donald Trump was defeated in the 2020 elections.
"The only people I think are true believers are like Dan Scavino, Johnny McEntee, [Mark] Meadows to some degree," Griffin stated.
Griffin resigned from her Trump administration post in December 2020 following concerns with the White House's message that the election results might be fraudulent.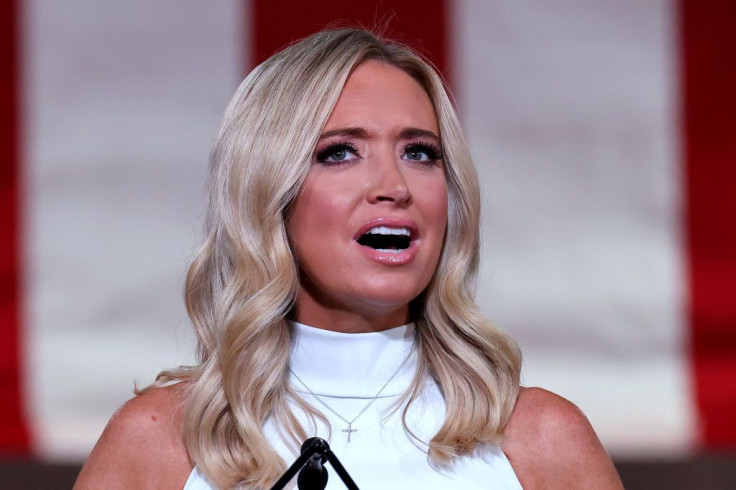 © 2023 Latin Times. All rights reserved. Do not reproduce without permission.