To this day, the unfortunate United States Capitol riot has dragged on and the latest person to give his take is former Vice President Mike Pence.
Pence gave his opinion to David Muir of ABC about that incident that placed people at the Capitol in danger. The 63-year-old admitted the he, along with his family, were put in a dangerous situation at the time.
"The president's words were reckless and his actions were reckless," Pence told the outlet. "It was clear he decided to be part of the problem."
The 63-year-old further added how Trump's refusal to admit that he lost to Joe Biden in the 2020 Presidential elections, placed him in danger that was fuelled when the 76-year-old told supporters to "fight like hell" and head to the Capitol.
At the time, Pence was overseeing the Congress' certification of the election results, the Post reported.
Trump believed at the time that Pence could overturn the results. However at the time, there were those who stormed the building and chanted "Hang Mike Pence," a reason why he was forced to flee the building.
"The president's words that day at the rally endangered me and my family and everyone at the Capitol building," Pence said to Muir.
Muir then reminded Pence about Trump's message, a tweet made on the chaos with members barricading inside the House Chamber.
"Mike Pence didn't have the courage to do what should have been done to protect our Country and our Constitution," Muir reminded Pence about Trump's message.
In response, the 63-year-old admitted that this angered him.
"It doesn't take courage to break the law. It takes courage to uphold the law," Pence said. "I mean the president's words were reckless."
Pence was interviewed in his home in Indiana ahead of the Tuesday release of his memoir, "So Help Me God."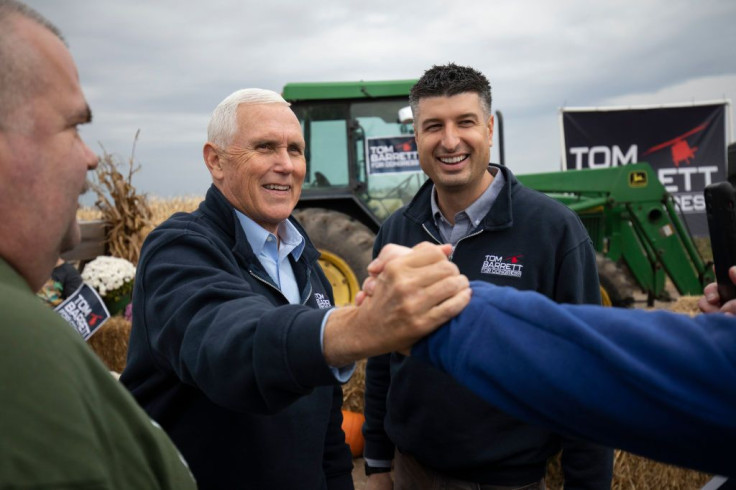 © 2023 Latin Times. All rights reserved. Do not reproduce without permission.