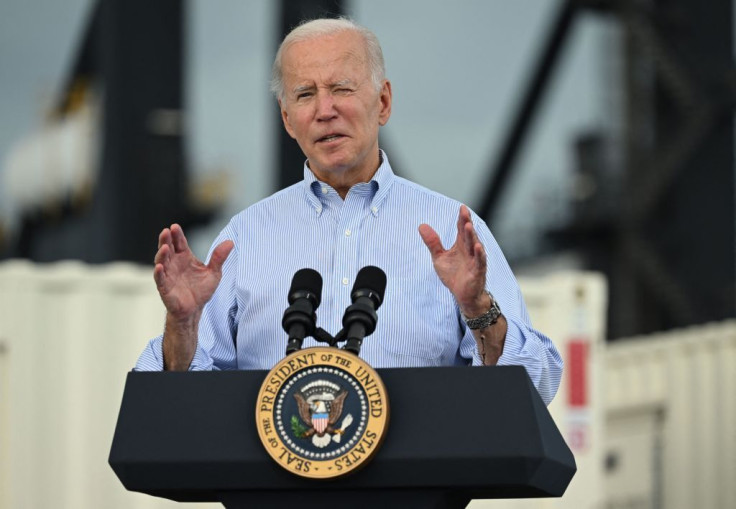 Refugee advocates have urged U.S. President Joe Biden to halt militarizing the southern border of the country with Mexico, following his administration's announcement that it would deploy 1,500 more troops to the area.
4,000 active-duty soldiers will now be stationed at the border following the Department of Defense's statement on Tuesday.
According to Fernando Garcia, executive director of the Border Network for Human Rights, an immigrant advocacy organization located in El Paso, Texas, this addition to the hundreds of National Guard personnel Governor Greg Abbott of Texas sent to the border as part of Operation Lone Star.
"Now, without a doubt, we can say that the U.S.-Mexico border is one of the most militarized borders in the world," Garcia told Al Jazeera.
The strategy is being implemented at the same time that the U.S. Customs and Border Protection (CBP) department is building hundreds of monitoring towers to fortify the southern border.
"That continues to perpetuate this idea that the border is an issue that can be resolved through enforcement, in this case, the deployment of the military. That is very wrong because it fails to recognize the nature of what we're seeing," Garcia added.
Garcia noted that Biden, a Democrat who recently declared his bid for reelection, is probably trying to convey that he is harsh on immigration. Garcia, meanwhile, views the border situation as a humanitarian issue that cannot be resolved through deterrence.
A week prior to the expiration of public health order Title 42 on May 11, the strategy to expand troop presence at the border was outlined.
Title 42, which was invoked in 2020 when Donald Trump was still president, gave U.S. authorities the authority to deport asylum seekers as part of their reaction to the COVID-19 outbreak.
The troops will be stationed at the border for 90 days and are scheduled to arrive by May 10.
The additional troops, according to the Biden administration, will conduct "performing non-law enforcement duties such as ground-based detection and monitoring, data entry, and warehouse support."
Additionally, the Department of Homeland Security has stated that the troops will not communicate with refugees and migrants.
However, the organization claimed that it needs the additional troops to "free up" law enforcement to deal with a predicted rise in migration after Title 42 expires.
To deal with the backlog of immigrants who have been waiting months or even years to access the immigration system, the Biden administration has sent resources and implemented new procedures in recent months.
Bilal Askaryar, interim manager for the Welcome With Dignity Campaign, a coalition of human rights groups pushing for a more "humanitarian" immigration system, said the administration has had months to prepare for the end of Title 42.
"We have to think about what kind of message that sends little kids whose only option was to come to the border with their parents," Askaryar said.
A lot of people seeking asylum at the U.S. border are welcomed by soldiers wearing camouflage uniforms as they leave the deadly turmoil in nations like Sudan and Afghanistan, he added.
Alvaro Huerta, directing attorney of litigation and advocacy at the Immigrant Defenders Law Center, echoed those concerns.
Huerta said, "Obviously that can trigger some of the trauma that these people are fleeing."
"Having the military there, even if they're not doing enforcement work, the message that we're sending is that we want to keep people out," Huerta said. He summed it up as a policy of "intimidation and deterrence."
Instead of sending troops, he called on the Biden administration to send resources to communities to help welcome newcomers. "We really want the administration to rethink this."
If they fear persecution in their home country, refugees may use the legal process of applying for asylum to seek safety in another country.
In his election campaign, Biden pledged to improve immigration policy and restore access to asylum. He declared that, as of August 2020, "We're going to restore our moral standing in the world and our historic role as a safe haven for refugees and asylum seekers."
However, the U.S. president recently put forth a rule that would forbid individuals from requesting asylum in the U.S. if they pass through a third country without first applying for and being denied asylum there.
In order to address the immigration backlog, his administration is also reintroducing swift screenings identical to those put in place by Trump. Askaryar remarked, "He's doubling back on exactly what he criticized."
"We're most concerned that due process rights of migrants and asylum seekers are going to be diminished," Huerta added, stressing that people may be sent back to violence and even death.
"That's what we have to remember — these are folks who are seeking our protection, who should at least get their day in court to make their claim."
© 2023 Latin Times. All rights reserved. Do not reproduce without permission.