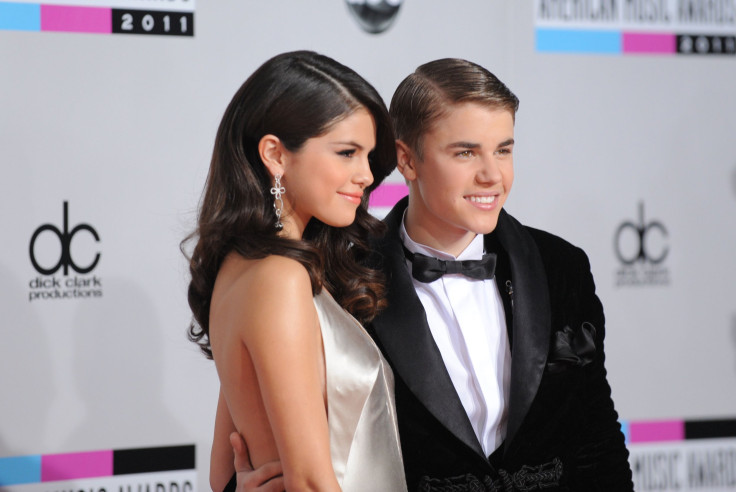 Singer Selena Gomez and model Hailey Bieber's relationship has been a complex one ever since they were introduced more than 10 years ago.
Recent social media posts involving Gomez's eyebrows, with Hailey's friend Kylie Jenner at the center, have sparked rumors that they are involved in a "feud," reported the Independent.
Gomez dated singer Justin Bieber on and off throughout the early 2010s, and then, in 2018, he married Hailey.
Since then, Gomez and Hailey have often been pitted against each other by their fans.
The rumors of a feud between the two started when a TikTok user speculated about a potential spat in a viral video.
In it, the user suggested that Jenner had posted an Instagram story mocking Gomez's eyebrows.
The singer had posted a video on her Instagram Stories in which she told her followers that she had her eyebrows "laminated." They turned out to be more dramatic than expected. In a light manner, the singer said that her eyebrows had not gone according to her plan.
Later, Jenner posted a selfie with the text, "That was an accident?" that was placed right over her eyebrows.
In another story, she posted a close-up picture of Hailey's eyebrows. In the corner of the story, there was another selfie of Jenner.
After Hailey got involved in it, it led fans to believe that there was a feud between the model and Gomez.
Gossip TikTok accounts theorized that Jenner was making a dig at Gomez.
On Feb. 22, Jenner finally shut down the rumors by commenting on the viral TikTok post saying that this "is reaching." She wrote that there was no shade towards "Selena ever and I didn't see her eyebrow posts!" She added that people "are making something out of nothing," and called the whole drama "silly."
Gomez agreed with Jenner and said that " it's all unnecessary. I'm a fan of Kylie!"
After this, Gomez took a social media hiatus, according to Page Six.
The singer said in a live TikTok before making her exit that she is going to take a second from social media because this is a "little silly and I'm 30. I'm too old for this."
© 2023 Latin Times. All rights reserved. Do not reproduce without permission.