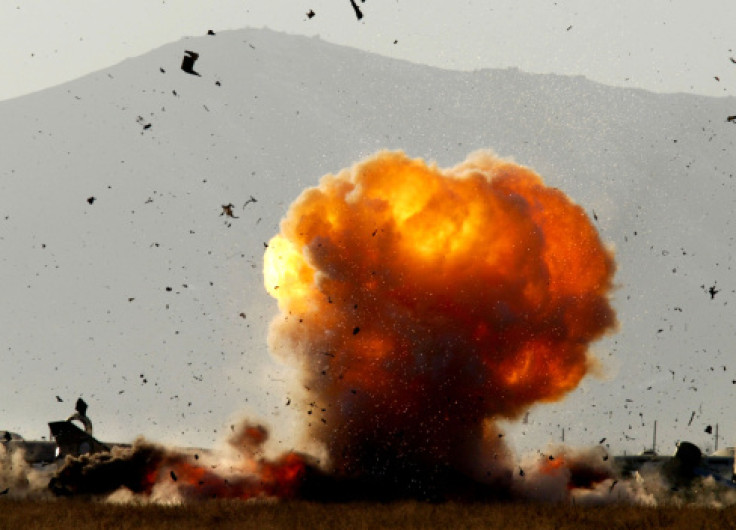 An explosion at a chocolate factory on Friday, Mar. 24, in West Reading, Pennsylvania, has left seven dead and numerous others injured, police and city officials stated.
According to West Reading Police Chief Wayne Holben, two more victims were found under the factory's wreckage late on Sunday, Mar. 26, night.
The two people who were earlier thought to be missing are suspected to be the victims, although they still need to be identified, the chief said.
According to prior reports from officials, one person had been found alive overnight in the rubble.
Tower Heath had stated that 10 patients from the incident were treated at its hospital in West Reading. Of those, two were admitted and are in good and fair condition and six have been discharged.
Two others were transferred to other hospitals, it said.
Samantha Kaag, the mayor of West Reading, declared an emergency on Saturday in order to get additional help for the first responders there, ABC News reported.
An investigation to determine the official cause of the fire will be conducted, officials said.
"In the initial incident report from Berks County to PEMA, a reference to a gas leak was included. It is really important to note that incident reports from counties are a snapshot in time of the understanding of the incident at the time the report was made," Ruth A. Miller, PEMA's communications director, said in a statement.
The RM Palmer Company in West Reading, which is about 60 miles northwest of Philadelphia, experienced the explosion at 4:57 p.m. It caused destruction to one building nearby and damaged another.
Former volunteer firefighter Kaag described the occurrence as "pretty scary," noting that it was so powerful that it moved a building back 4 feet.
The mayor said the factory building was "pretty leveled" and crews will "probably" be working through the weekend to clear the debris.
In a statement Saturday, Mar. 25, RM Palmer said it is "devastated by the tragic events."
"We have lost close friends and colleagues, and our thoughts and prayers are with the families and friends of all who have been impacted," the company said.
"We are sincerely grateful for the extraordinary efforts of all of the first responders and for the support of our Reading community, which has been home to our business for more than 70 years."
In order to contribute to the recovery effort, the company said it will keep working in coordination with regional and national agencies.
It continued by saying that owing to damaged communication infrastructure, it has been unable to reach the families of affected employees but "will be providing additional information and making contact with employees, impacted families, and the community as soon as possible."
Photos from the area on Friday night showed smoke and flames coming from the factory. Josh Shapiro, the governor of Pennsylvania, visited the scene on Saturday to assess the damage and pledged support.
© 2023 Latin Times. All rights reserved. Do not reproduce without permission.