Authorities accused a Georgia "pastor" and his wife of false imprisonment after allegedly discovering people living in captivity inside their unregistered group home.
First responders reported they were called to a residence because someone had a seizure. While that is all too tragically common, what they found was allegedly anything but typical. According to the Griffin Police Department in Georgia, authorities uncovered people living in an unauthorized group home.
Curtis Keith Bankston, 55, and his wife Sophia Simm-Bankston, 56, were charged with false imprisonment, according to investigators. Curtis Keith Bankston "claims to be a 'Pastor," according to officials. According to authorities, they allegedly kept the patients confined inside at specific periods, controlled their funds, and even withheld medication and medical attention.
However, Pastor Curtis Carter of the Decatur, Georgia-based 1st True Faith Deliverance Church disagreed. He claimed to have known Bankston for over 30 years.
"The 'caretakers' have been leasing this property for approximately fourteen months, using the basement as a personal care home for the individuals, which essentially imprisoned them against their will, which created an extreme hazard as the individuals could not exit the residence if there were an emergency," the police department said. It was further determined that most, if not all, of the individuals residing in the basement were mentally and physically disabled.
According to authorities, eight people were living there on Tuesday. Officials added in a statement posted on Facebook that the patients ranged in age from 25 to 65 years old. Officers said the couple operated the illegal group home under the "guise" of a church named One Step of Faith 2nd Chance.
They did not abuse each other, according to an attorney.
False imprisonment has been filed against him and Simm Bankston.
According to the statement, the state's Division of Aging Services and Department of Human Services were notified, and all eight people were placed in "appropriate" care and housing.
Other nearby residents who may have had a family member or loved one in the Bankstons' care are being contacted by police.
Curtis Bankston's attorney issued a statement to BBC denying the charges against him and claiming they were based on "inaccurate" information provided by police and "fraught with misinformation."
According to the statement, the facility is a "Christian Ministry that supplies accommodation and board to those who have frequently been homeless or wards of the state."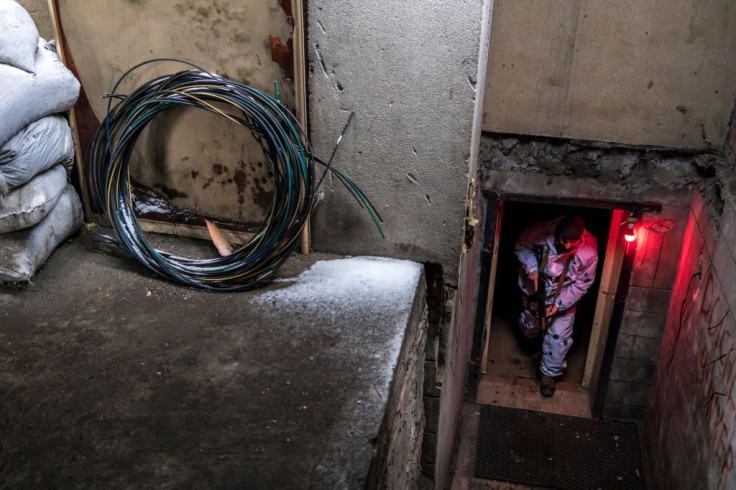 © 2023 Latin Times. All rights reserved. Do not reproduce without permission.