As India braces itself for the third wave of the coronavirus outbreak, another challenge seems to have erupted—dubious vaccination scams. The most recent scam to have been busted finds its origin in the country's Maximum City—Mumbai.
Four FIRs were registered by the Mumbai police, and six arrests were made, pertaining to the nine fraudulent vaccination drives that were conducted across Mumbai and Thane. More FIRs are likely to be filed by the Mumbai police in the coming weeks.
Law enforcement officials were alerted of the scam about 10 days ago when the residents of Kandivali's Hiranandani housing society lodged a collective complaint about being duped in the name of vaccination after fake certificates were distributed.
The latest suspect to have been nabbed on June 23 was identified as Gudiya Yadav, a contractual employee at Nesco vaccination center. "We have arrested Gudiya Yadav as her role in the scam has emerged. She stole the CoWIN ID and password and misused it," stated Zonal DCP Vishal Thakur in a recent interaction with Mirror Now, as cited in Times Now News.
The Kandivali police tracked down the suspect, who will be questioning her with regard to her involvement in all the nine fake vaccination drives.
Yadav wasn't the first on the list. Cops arrested two others Chandan Singh and Nitin Mode on the grounds of having unlawfully procured the credentials of CoWIN ID and password of Nesco center, which were allegedly used in the scam. They shared a similar work profile as Yadav, and were employed at the data entry department of a hospital. The accused allegedly carried out fake vaccination drives across Mumbai and Thane. Eight of these drives were in Mumbai (Kandivali, Borivali, Andheri, and Parel) and one drive was conducted in Thane.
However, the police are on the lookout for two others, who happened to have key roles to play in the racket. A doctor named Dr. Manish Tripathi was also accused of providing vaccines and administering them to the beneficiaries. He has allegedly applied for anticipatory bail at Sessions Court, which has its hearing scheduled on Friday, as reported by India Today.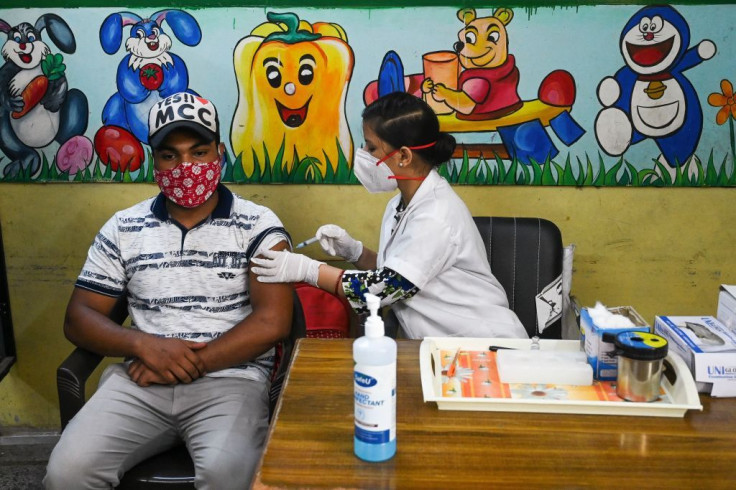 © 2023 Latin Times. All rights reserved. Do not reproduce without permission.