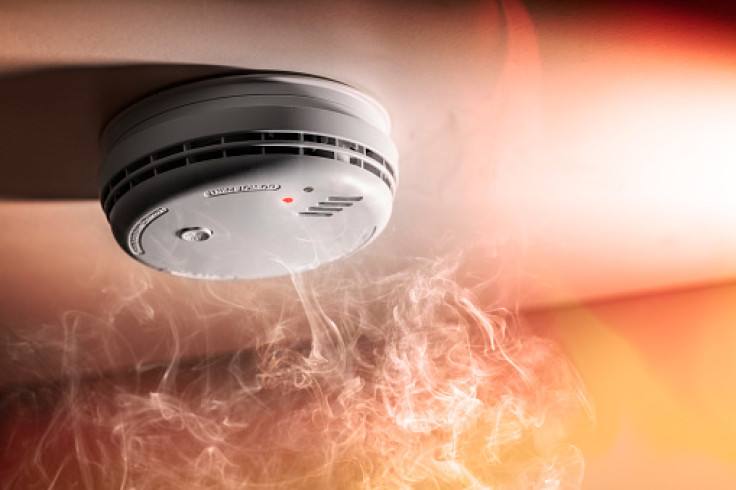 Family believes American couple found dead in Mexico succumbed to carbon monoxide poisoning during vacation.
According to the state attorney in Baja, the lifeless bodies of Abby Lutz and her unidentified boyfriend were discovered in a hotel room in El Pescadero, a community on Mexico's Baja California peninsula.
Preliminary forensic findings suggested that the couple's cause of death was intoxication by an unknown substance, which authorities are currently investigating.
In a GoFundMe campaign organized to cover funeral expenses, Lutz's family stated that they were informed by authorities that the tragic incident may have resulted from carbon monoxide poisoning due to inadequate ventilation, NBC News reported.
According to Lutz's stepsister, Gabrielle Slate, the couple had experienced severe illness during the weekend and sought medical attention at a hospital. At the hospital, they received intravenous fluids in an attempt to alleviate their symptoms.
"Saturday, she got really sick, and they thought it was food poisoning," Slate said. "She wasn't getting any better, so they took her to the ER, and she got some help there and went back to the hotel feeling good."
Racquel Lutz, the stepmother of Abby Lutz, stated that the family had believed the couple was recovering and enjoying the remainder of their vacation. However, their optimism was shattered when they received a call from the U.S. State Department.
"They just thought it was food poisoning," she said. "They had no idea. None of us thought about that. You know, because you can't smell carbon monoxide."
Henar Gil, the general manager of Rancho Pescadero, offered condolences to the family in a statement Thursday.
"The safety and security of our guests and colleagues is always a top priority," Gil said. "Local authorities confirmed there was no evidence of violence related to this isolated incident, and there is no threat to guests' safety or wellbeing at this time."
Gil stated that the hotel would not engage in speculating about the cause of death. For additional inquiries, he directed individuals to contact the local authorities.
Slate mentioned that her stepsister was an experienced traveler and that the couple was well-acquainted with Mexico.
The family was aware that Abby Lutz and her boyfriend were knowledgeable and cautious travelers, selecting destinations they considered safe.
"I think that's the hardest part is going to a resort that you think you're going to be taken care of at," Slate said.
Racquel Lutz said, "It was just so senseless, and it could have been prevented."
Last year, two incidents involving carbon monoxide poisoning claimed the lives of American tourists during their vacations. In one case, three tourists lost their lives at a Sandals resort in the Bahamas, while another incident occurred in Mexico City where a group of Americans staying at an Airbnb rental also succumbed to carbon monoxide poisoning.
The families of the victims expressed shock that the rental company did not require hosts to have functional carbon monoxide detectors.
Abby Lutz's father, Tony Lutz, is devastated by the tragic news. The family shared that Abby had recently made plans to visit him for Father's Day, adding to the heartbreak.
Her stepmother described Abby as an animal lover who always enjoyed giving gifts during Christmas and was known for creating personalized "knick-knacks" for everyone in her pottery class.
"I'd always wanted more children, and I got Abby when Tony and I got married," she said. "And that was one of the most wonderful parts to have another daughter to be able to share life with."
Slate fondly remembers her sister for her sweet nature and her deep love for her nieces and nephews.
"I don't think I've ever heard her say a bad word about anyone," Slate said. "She's the happiest, positive person. She loved everyone around her."
© 2023 Latin Times. All rights reserved. Do not reproduce without permission.