Jacob Blake, 29, was admitted to the hospital after being shot multiple times in the back by a Kenosha police officer. While his injuries have left him paralyzed from the waist down and he is still recovering in the hospital, he has been now handcuffed to his bed as shared by his family.
Blake's uncle, Justin Blake, told CNN that his nephew is currently recovering from his surgery and when his father went to visit him in the Froedtert hospital, he was "heartbroken" to see that his son was handcuffed.
"This is an insult to injury," Justin said. "He is paralyzed and can't walk and they have him cuffed to the bed. Why?"
Blake's uncle had earlier shared hope that Jacob may have "a great recovery."
"(His recovery) is going to be slow, it's going to be progressive, but he's a young man and he's resilient," Justin Blake said. "He has every chance, as anybody else, to turn things around."
Blake's father shared with Andrew Yang, a former Democratic presidential candidate who reached out to him, that while he is happy that his son is finally awake, seeing him restrained makes him angry.
"His father actually used the words 'chains.' He said my son is chained up," Yang shared.
Speaking to his father for the first time since the incident, Blake asked the reason he was shot in the so many times.
"I just spoke to #JacobBlake Sr. - his son is conscious. His first question after he woke up was "Daddy, why did they shoot me so many times?" He wept to his father. He has restraints on even though he can't move his legs," he tweeted.
"When asked what message I could share on his family's behalf, #JacobBlake Sr. said to me, 'Tell them my son is a human being,'" Yang added.
In response to Blake's family's complaint, Wisconsin Gov. Tony Evers said in a news conference that he isn't aware of the situation and "couldn't imagine" why Blake had been handcuffed to his bed.
"I would have no personal understanding why that would be necessary," Evers said. "I would hope that we would be able to find a more, a better way to help him ... in recovering. That seems counterintuitive. It seems to be bad medicine."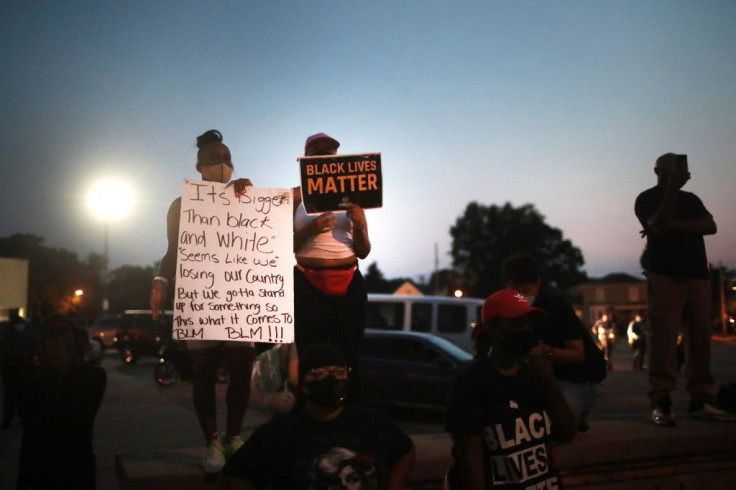 © 2023 Latin Times. All rights reserved. Do not reproduce without permission.