After Jacob Blake wast shot multiple times by a white Wisconsin police officer in Kenosha county and is now in the hospital paralyzed from the waist down, investigators probing the case have found a knife belonging to him at the scene of the shooting. The development was shared by the state attorney general, as the city faced the fourth night of continued protests despite a curfew.
The video of the shooting that went viral and sparked major civil unrest, followed by incidents of vandalism and violence in Kenosha. As per the first detail released about the shooting by the Wisconsin Justice Department, Attorney General Josh Kaul revealed that a knife was recovered from the driver-side front floorboard of Blake's car, the side he was leaning into from the open passenger door when he was shot.
During a news conference, Kaul also shared that Blake had admitted that "he had a knife in his possession" during the course of the investigation. But apart from this, Kaul didn't explain how the knife is connected to officer Rusten Sheskey, of the Kenosha Police Department, shooting Blake in the back. Blake's lawyer, who had earlier revealed that 3 of his six children were in the car when their father was shot, has stressed that his client was not a threat to the police and also disputed that Blake was possessing the knife.
Kaul's briefing was followed by the U.S. Justice Department's announcement that a federal civil rights inquiry has been opened to look into the shooting and will be conducted by the FBI with the aid of the Wisconsin authorities.
The massive protests witnessed another violent shooting when a teenager shot three people, of which two died, during Tuesday night's protests in Kenosha and was later identified as Kyle Rittenhouse, 17, of Antioch, Illinois. He carried an assault-style rifle that he fired at the protestors. In a video of the shooting, he can be seen calmly walking away while several police vehicles drove by him without stopping him.
Wisconsin Lieutenant Governor Mandela Barnes believes that the teen is apparently part of a militia group member who "decided to be a vigilante and take the law into his own hands and mow down innocent protesters."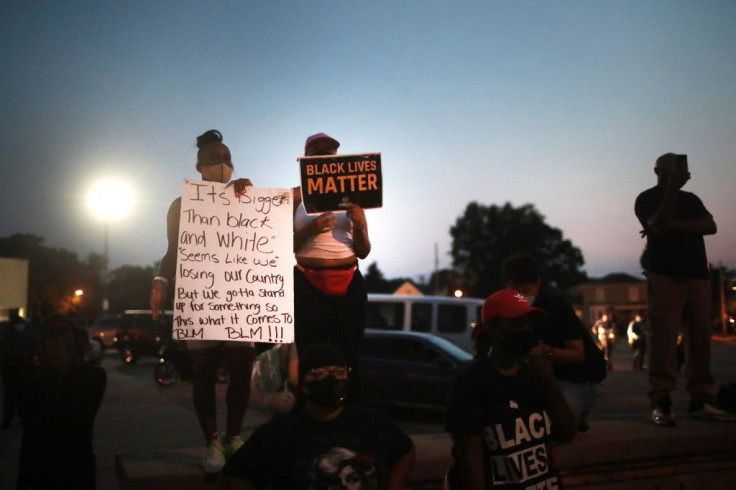 © 2023 Latin Times. All rights reserved. Do not reproduce without permission.