After Jacob Blake was admitted to the hospital in a serious condition after he was shot by the Wisconsin police, it was revealed that his injuries have left him paralyzed below the waist and the doctors are not sure if it is permanent. As he recovers in the hospital, his sister, Letetra Wilderman, 30, has demanded change, as the police shooting Black individuals is "nothing new."
Blake was shot in Kenosha, Wisconsin by a police officer on August 23 and the incident was captured by a bystander. The video went viral and sparked massive protests that went on for three-night, resulting in increasing violence and clashes between the police and protesters. In the ensuing chaos, two people were killed, and a third was injured.
"I am my brother's keeper," Wilderman said at a news conference. "And when you say the name Jacob Blake, make sure you say father, make sure you say cousin, make sure you say son, make sure you say uncle, but most importantly make sure you say, human. Human life. Let it marinate in your mind. A human life. ... We're human, and his life matters."
"So many people have reached out to me, telling me they're sorry that this happened to my family," she added. "Well, don't be sorry because this has been happening to my family for a long time, longer than I can account for."
Wilderman went on to recount the history of racial injustice against Black Americans, where many lost their lives- from the 14-year-old Chicago teen, Emmett Till who was killed in 1955 to Black victims like Philando Castile, Michael Brown, and Sandra Bland. "This has been happening to my family, and I've shed tears for every single one of these people that it's happened to," she said.
"This is nothing new," she further explained. "I'm not sad, I'm not sorry, I'm angry. And I'm tired. ... I stopped crying years ago. I am numb. I have been watching police murder people that look like me for years. I'm also a Black history minor, so not only have I been watching it in the 30 years that I've been on this planet, but I've been 'watching' it for years before we were even alive."
"I'm not sad. I don't want your pity," Widman added. "I want change."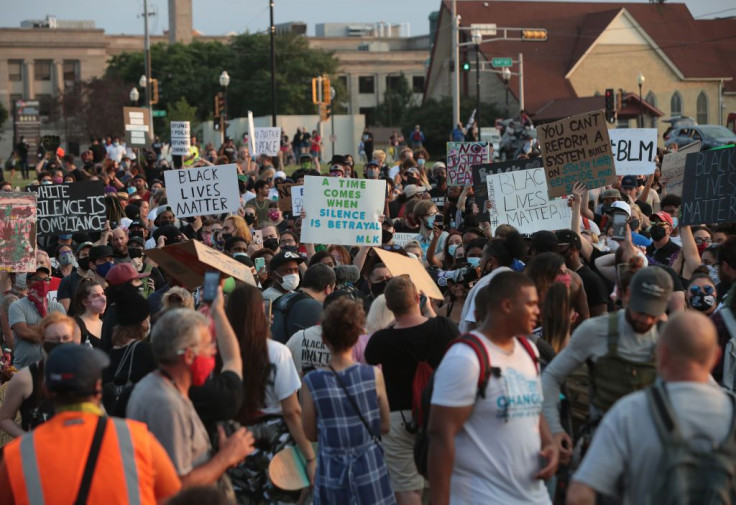 © 2023 Latin Times. All rights reserved. Do not reproduce without permission.