The black man, Jacob Blake, who was shot in the back by a police officer in front of his three children in Kenosha, Wisconsin, on August 23 and was admitted to the hospital in a serious condition is paralyzed from the waist, as shared by father. A video of his shooting went viral and triggered mass protests in the city.
"What justified all those shots?" said Jacob Blake's father. "What justified doing that in front of my grandsons? What are we doing?"
While the doctors are not sure if the paralysis is permanent or not, Blake's father is still traumatized that his 29-year-old son has "eight holes" in his body after being shot by the police.
"I want to put my hand on my son's cheek and kiss him on his forehead, and then I'll be OK," his father said, who was travelling from Charlotte, North Carolina to be with his son. "I'll kiss him with my mask. The first thing I want to do is touch my son."
In Kenosha, the social unrest continued as the police and protesters clashed for a second-night even as Blake's family urged everyone to demand justice without "tearing up our communities."
Blake's three sons were sitting inside the car when their father was shot by the Wisconsin police.
"They saw a cop shoot their father. They will be traumatized forever. We cannot let officers violate their duty to PROTECT us. Our kids deserve better!!" tweeted civil rights attorney Ben Crump, who is representing Blake's family,
In the viral video of the incident that triggered the protests, two officers were seen following Blake. One of them had his gun raised and pointed at Blake as he walked towards his vehicle. As soon as he opened the driver's side door and leaned inside, he was shot at least seven times by the police officer behind him.
Till now, the Kenosha police has provided no further details on the shooting apart from saying that the officers were responding to a domestic incident. But as per witnesses, Blake had been trying to break up a fight between two women when the police arrived and tried to taser him before shooting him fatally. The officers involved in the shooting have been put on administrative leave and the matter is being investigated by the Wisconsin Department of Justice's Division of Criminal Investigation.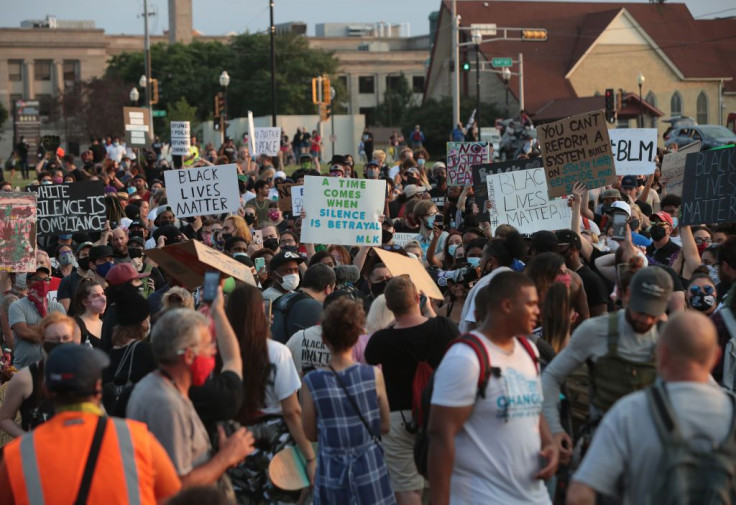 © 2023 Latin Times. All rights reserved. Do not reproduce without permission.