The bushfires in Australia are still raging on and it has affected large parts of the country. On New Year's day, one farmer had to be consoled after he was forced to kill his cows as they were badly burned this week.
The farmer was identified as Steve Shipton and he lives in Coolagolite on the far south coast of New South Wales. He has a farm in the area and owns many cows however he had to shoot 20 of them after the bushfires left them injured that they were seen suffering from the burns.
According to The Daily Mail, Shipton was left with no choice but to resort to mercy killing. He shot some of his calves and this was witnessed by his fellow farmers Peter Mercieca and Bernie Smith.
He was also seen speaking to the local veterinarian prior to carrying out the deed that left him grief-stricken. Shipton was obviously devastated that he had to put his cows down so the other farmers consoled him after the shooting.
The publication published photos of the incident and in one picture, it showed the moment when he shot one of the calves and later he inspected that animal's injury. Later, the farmer thanked the vet and his fellow farmers for the support.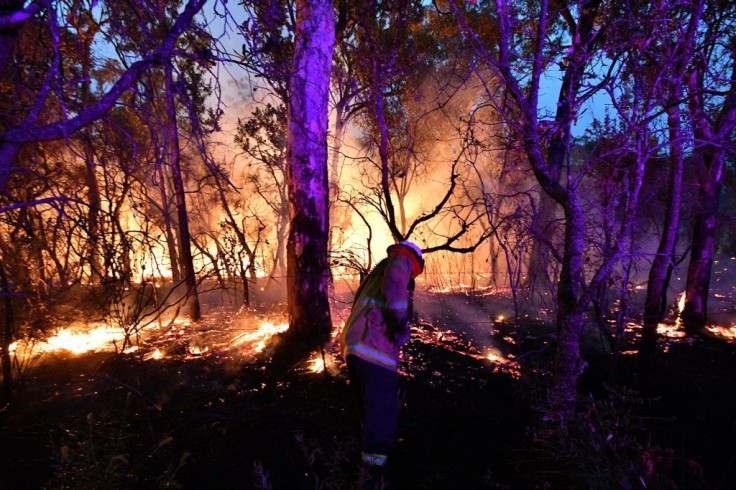 The bushfire that burned Shipton's farm is the latest major bushfire that wreaking havoc in Australia. This one runs from the south coast to eastern Victoria and it was said to have peaked on New Year's Eve.
The fire razed the entire town that includes Cobargo and Mogo and as of this time, 186 homes were said to have been destroyed by the fire in New South Wales. Tourists were instructed to flee from the affected areas as soon as they can.
In an update, CNN reported that the houses burned in the wildfires have risen to 200 and it confirmed that in the last 24 hours, seven people have died in NSW. The local police said on Wednesday, Jan. 1, that they found three people along the south coast and they were the latest fatalities added to the four deaths that were reported on Tuesday.
The wildfires across Australia have intensified as strong winds are spreading the fire further. As of Wednesday, a total of 112 active fires were recorded and 2,500 firemen are trying to contain them as per the NSW Rural Fire Service (NSWRFS). The RFS is predicting that the bushfires will worsen on Saturday so they are continuously monitoring the weather forecast.
© 2023 Latin Times. All rights reserved. Do not reproduce without permission.