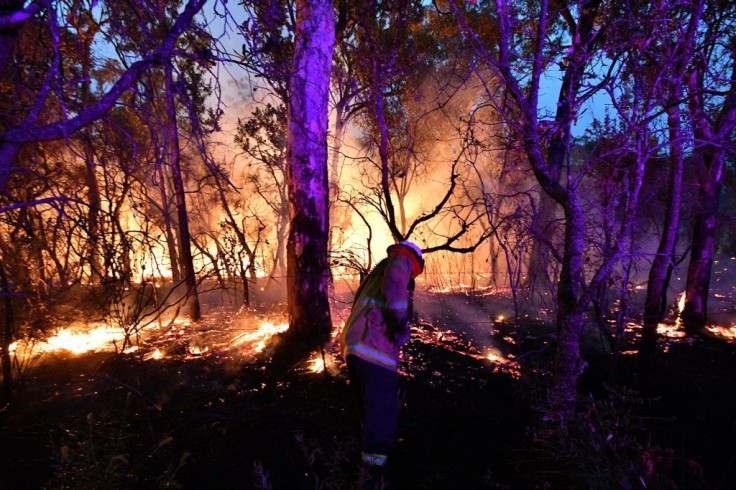 Bushfires have frequented the northern NSW and southeast Queensland and have unfortunately resulted in the death of more than 2000 koalas and their habitats. An NSW upper house hearing has been held on December 9, 2019, concerning the tragedy, wherein evidence supporting the claims were submitted.
The Rural Fire Service has made it known that of the 91 bush and grass fires in NSW, 48 were difficult to get under control. The hearing will discuss the ongoing inquiry into the "unprecedented" bushfires in the state and the damage sustained by the koala population and habitat because of the destruction of millions of hectares of forest.
North East Forest Alliance president and ecologist Dailan Pugh will be sharing evidence about the suspected deaths, as well as substantiate the speculation that one-third of the koala habitats have been ravaged by the fires.
It must be noted that because of the clearing of their habitats, koalas are now listed as vulnerable in Queensland, NSW and the ACT. The inquiry is headed by Greens MP Cate Faehrmann, who said that the loss of koalas should be a wake-up call for everyone to be more conscious towards their environment.
"Today's hearing is timely and necessary. We will be hearing from some of Australia's leading experts on koalas, bushfire and climate change," Faehrmann said in a statement.
"We will also hear recommendations that must be urgently taken to ensure these fires don't lead to the irreversible decline of koalas in NSW," Faehrmann added. "Hearing that we have lost up to a third of koala habitat and more than 2000 koalas on the North Coast is utterly devastating and should be a wakeup call for this government that they must take action to protect koala habitat."
Nature Conservation Council ecologist Mark Graham has also commented on the inquiry, sharing that in most instances koalas "really have no capacity to move fast enough to get away" from fast-moving fires.
"The fires have burnt so hot and so fast that there has been significant mortality of animals in the trees, but there is such a big area now that is still on fire and still burning that we will probably never find the bodies," Graham said.
"We've lost such a massive swathe of known koala habitat that I think we can say without any doubt there will be ongoing declines in koala populations from this point forward," he added.
© 2023 Latin Times. All rights reserved. Do not reproduce without permission.