The father of a 2-year-old boy who fatally shot his mother during a zoom call has been arrested and charged for failing to keep the gun out of the toddler's reach, officials said.
22-year-old Veondre Avery was taken to custody on Tuesday, Oct.12, and is charged with manslaughter and failure to securely store a firearm in connection to the death of Shamaya Lynn.
The 21-year-old mother was accidentally shot dead by her toddler son on Aug. 11, at their home in the Oaks of Spring Valley apartments off Spanish Trace Drive, Florida.
The mother of two was on a work-related conference call when her colleagues heard a loud bang and saw her falling backward as a toddler stood in the background. A 991 caller said Lynn stopped responding after the fall.
According to the Orlando Sentinel newspaper, one of Lynn's co-workers can be heard saying: "One of the girls passed out, she was bleeding. She has the camera on. Her baby is crying in the back".
Avery, who had been away during the incident, returned home to find Lynn lying unresponsive in a pool of blood. He also contacted emergency services and begged them to "please hurry," according to the paper.
Paramedics and police officers arrived at the home to discover Avery trying to revive Lynn who had suffered a gunshot wound to the head. She was pronounced dead at the scene.
"Investigators determined that the injury was caused by a toddler who found a loaded handgun, which was left unsecured by an adult in the apartment," Altamonte Springs Police said in a statement released earlier.
Police say the toddler found a loaded handgun in his dad's "Paw Patrol" backpack.
Avery made his initial court appearance on Wednesday and is being held at the Seminole County Jail, without bond, court records show. His next court date is scheduled for Nov. 23.
"Every year, hundreds of children in the United States gain access to unsecured, loaded guns in closets and nightstand drawers, in backpacks and purses, or just left out," said a recent report by Everytown For Gun Safety, a firearms control advocacy group.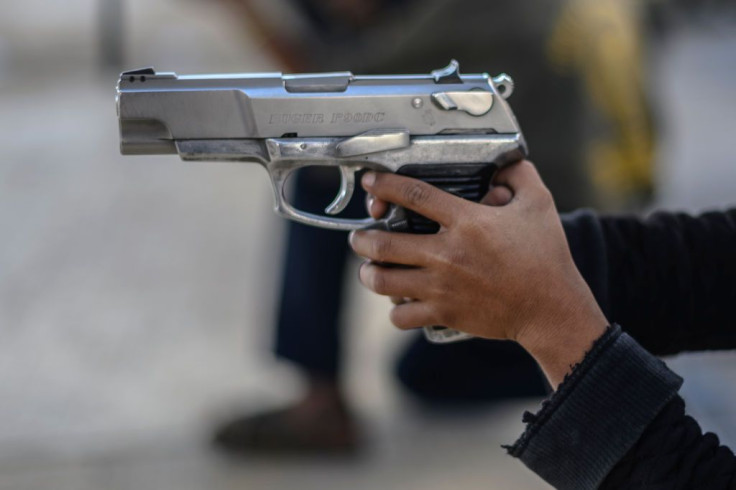 © 2023 Latin Times. All rights reserved. Do not reproduce without permission.