A father in Oklahoma violently assaulted a local preacher after allegedly witnessing the latter sexually molesting a 9-year-old child.
According to News9 in Oklahoma City, officials arrested Michael Coghill, 33, on a child sex complaint Wednesday, Sept. 22. This was after the victim's parents informed cops they caught him in the act.
Coghill allegedly knows the time when children are waiting at the bus stop. In an uneventful encounter, he then touched the boy in an unsettling way The child informed his parents of the abuse.
Furious, the boy's father sat in his car, waiting for Coghill to return.
"While he was watching the school bus stop, our suspect ran by him, ran past the bus stop where the children were waiting. Turned around, came back, and stopped where he touched the child," Sgt. Dillon Quirk with the Oklahoma City Police Department said per Washington Examiner (via Yahoo! News).
According to reports, the father chased Coghill down tackling the suspect to the ground. The father then broke his skull and cracking his left orbital socket.
As a result, Coghill has been "relieved from his duties," according to the Lakehoma Church of Christ. The church's website has also removed his profile.
Witness Lisa Ward told Fox29 that there aren't many words that are camera-friendly. "It's just sickening," she added.
Lisa Ward's children wait at the very same bus stop where a 9-year-old boy said Coghill grabbed him inappropriately.
According to the police file, Coghill lives in a nearby village and is a preacher at a church in Mustang, according to neighbors.
Ward assumed Coghill was a runner in the area.
Coghill, according to Ward, knew what time he'd be there often. "That was the hardest part, the most disgusting part."
If anyone else has evidence to help the investigation, police are asking them to contact them.
The Lakehoma Church of Christ's page released the following statement on Facebook over Coghill's incident:
"We were heartbroken to learn of the incident involving one of our adult ministers, and our hearts go out to the child and family involved. We were shocked at this news as he had a clean background check, and we have received no reports or claims against him during his tenure. Church leadership has no tolerance for any type of abuse and is meeting tonight to discuss [the] next steps. We will cooperate with authorities as needed."
Coghill is jailed in the Oklahoma County Detention Center on a single charge of indecent actions against the child.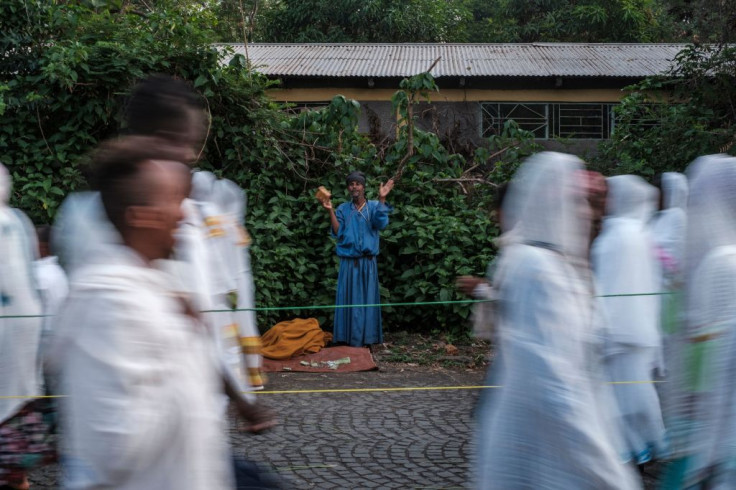 © 2023 Latin Times. All rights reserved. Do not reproduce without permission.