A father and son duo accused of deliberately stoking a deadly fire at a nursing home on March 23 that resulted in the death of two people have been indicted for arson and manslaughter. They are reportedly among six people facing charges in the disastrous blaze, authorities said.
On March 23 at around midnight, a massive fire reportedly broke out inside the Evergreen Assisted Living Home on Lafayette Street, Spring Valley. Approximately, 125 firefighters from multiple volunteer agencies rushed to the scene and had to work together for hours to put out the blaze, New York Post reported.
However, firefighter Jared Lloyd, 35, and a resident Oliver Hueston, 79, lost their lives to the horrendous fire. Lloyd, a Queens native and volunteer with Columbia Fire Engine Co. 1 had rushed into the building to save the elderly residents but did not find his way out.
He was on the third floor of the building when it collapsed. He was one of the first few people to arrive at the scene and had transmitted a mayday, unfortunately, other firefighters were unable to rescue him, ABC7 reported.
The day after the fire, on his son's 6th birthday, Lloyd's body was pulled from the rubble. Lloyd's son received a drive-by birthday celebration from the local firefighters as a small tribute.
Firefighters rescued some 20-25 residents from the fire. Ten of them were taken to area hospitals for treatment for smoke inhalation, but one was later pronounced dead. Evergreen Court Director Denise Kerr said in a statement that there were 112 residents at the time of the fire and that all of them were accounted for. The residents were reportedly placed in a new home.
The accused father-son duo, Nathaniel Sommer, and his son Aaron Sommer, from Rockland County, had reportedly been hired by Evergreen as "independent contractors" for the kosher cleansing of the building. During the night of the incident the tandem was reportedly dangerously using a blowtorch in the facility's kitchen, preparing it for the Jewish holiday of Passover, lohud.com reported.
Spring Valley building inspectors Wayne Ballard and Raymond Canario were also reportedly arrested in connection with the fire for allegedly offering a false instrument and falsifying business records "associated with their government responsibilities," the District Attorney said.
Warrants were also out for Kerr and Manuel Lema. Charges of criminal impersonation and obstructing governmental administration in connection with a call to the fire dispatch have been reportedly charged against Kerr, the DA said.
"We don't want to get into any details until the matter has presented to the grand jury and perhaps not even until the trial," Rockland County District Attorney Tom Walsh said. "We don't want to do anything today that would impede or impact adversely on the prosecution."
A lack of water pressure may have affected knocking down the fire, Lee Vartan, a spokesperson for Evergreen, said.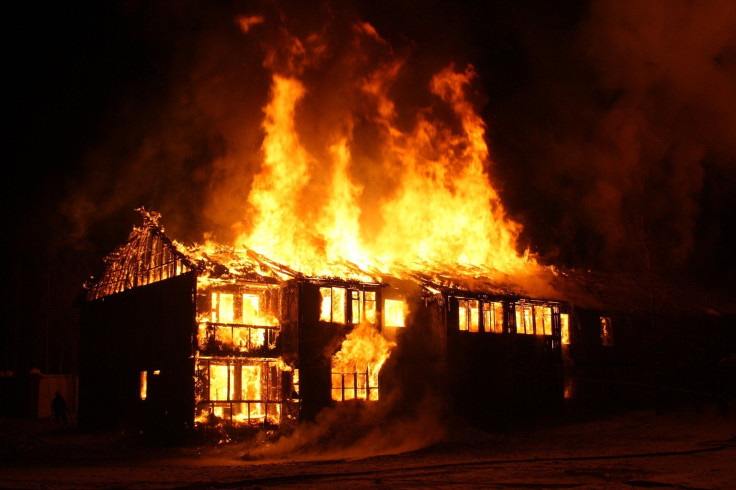 © 2023 Latin Times. All rights reserved. Do not reproduce without permission.