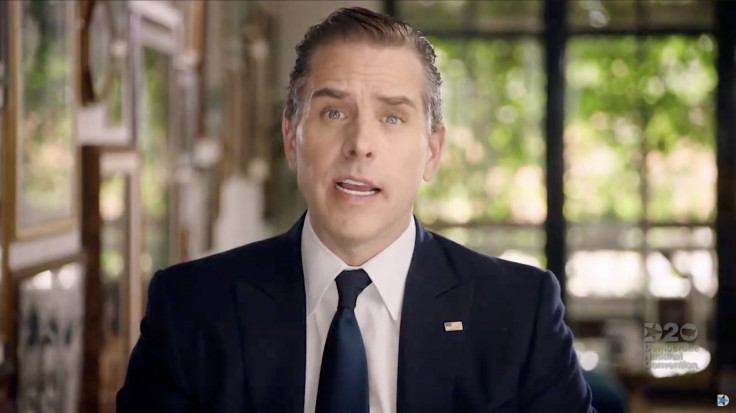 U.S. President Joe Biden's son Hunter Biden reportedly had a mole in the FBI. The agent named One-Eye reportedly tipped off his Chinese business partners that they were under investigation.
The claim was made by Dr. Gal Luft, an Israeli energy expert who was arrested in Cyprus last month on gunrunning charges, reported New York Post.
The House Oversight Committee is investigating the claims by the former Israel Defense Forces Lieutenant Colonel. He has deep intelligence ties in China and the U.S. He said that he was arrested so that he could be stopped from revealing what he knows about the Biden family and FBI corruption. These details he reportedly told the Department of Justice in 2019, which he said it ignored.
The claims were first made on Feb. 18 after Luft was detained at a Cyprus airport while he was preparing to fly to Israel.
He said that he had been arrested on a politically motivated extradition request by America. He shared that the Justice Department is trying to "bury me to protect Joe, Jim, and Hunter Biden."
He is still in jail awaiting extradition to the U.S. They said that the arrest is over trumped-up charges of arms trafficking to Libya and China as well as violations of the Foreign Agents Registration Act.
Luft said through his American lawyer Robert Henoch that he tried to inform the DOJ that Chinese state-controlled energy company CEFC had paid $100,000 per month to Hunter. The company also paid $65,000 to Joe's brother Jim. It was in exchange for their FBI connections and use of the Biden name to promote China's Belt and Road Initiative across the globe.
Luft got to know about the scheme through his own relationship with Patrick Ho and Ye Jianming, who is the chairman of CEFC. They are Hunter's Chinese business partners.
Luft held international energy conferences in partnership with Ho's non-profit China Energy Fund Committee (CEFC-USA) from 2015 to 2018. It is a front organization for Ye's CEFC.
Henoch said that Ye confided to Luft that Hunter had an informant called One-Eye in the FBI "or formerly of the bureau." The person was extremely well placed, and "they paid lots of money to provide sealed law enforcement information."
Henoch said that the mole told Ye that the Southern District of New York was investigating him and/or Ho in late 2017. The mole also shared that "an Asian, an African, and a Jewish guy" was also named on a sealed indictment.
Then Ye offered Hunter $1 million to be his "private counsel."
Last week, the Republican chairman of the House Oversight Committee published a memo regarding payments to Hunter from a Chinese company, reported NBC News.
According to the memo, Hunter and at least two relatives were paid $1.3 million from an associate of Joe's son who had connections to a Chinese energy company.
© 2023 Latin Times. All rights reserved. Do not reproduce without permission.