"Fear The Walking Dead" Season 5 finale shocked viewers after Lennie James' Morgan was seemingly left at death's door toward the end of the episode. Is he the next to exit the show? Would it do the zombie sereies good to kill him instead of keeping him alive?
By the looks of it, Morgan's situation seems to be quite impossible to get out of, especially with a gunshot wound and a horde of walkers descending on him. And the "The Walking Dead" alum probably shouldn't make it out of his predicament for the sake of the show getting "better" again.
Fans of the series repeatedly question whether it's truly the end for the stick-wielding altruist. But the "Fear The Walking Dead" showrunners neither confirm nor deny his survival.
"It certainly doesn't look good for Morgan," showrunner Ian Goldberg said in an interview. "We've seen Morgan survive some pretty scary things in the past, but this might be the biggest test he's faced yet. He's completely alone. He's without his entire group."
It would come as no surprise if James' character receives a miraculous save, just like the controversial Glenn-underneath-the dumpster survival story on TWD. Unlike Glenn's survival, however, Morgan surviving won't have any impact on the story as he has already contributed enough to the FTWD group.
The showrunners have been teasing a "big change" to happen toward the end of the fifth installment, and Morgan's death ultimately is it. He already accomplished the mission that he left Alexandria for and impacted the whole "Fear" group to be more helpful themselves.
The trajectory of Season 6 would definitely not be on the same level if Morgan were to survive, particularly with the presence of a new Negan-like antagonist in their midst.
If the showrunners do actually want their viewership to retain their numbers, sticking to the current "we have to save everyone" storyline is definitely not the direction to go through. With Morgan around, this would continue to be the survivors' thinking, instead of the aggressive survivalist stance necessary to take the villain Ginny down later on.
The whole plot shift from "help everyone no matter the cost" toward "survival by the establishment of a community" can now start with the death of Morgan. As a literary tool, Morgan as a martyr will have a more powerful impact toward the remaining survivors and can decisively be used for a better storyline toward the future of the series.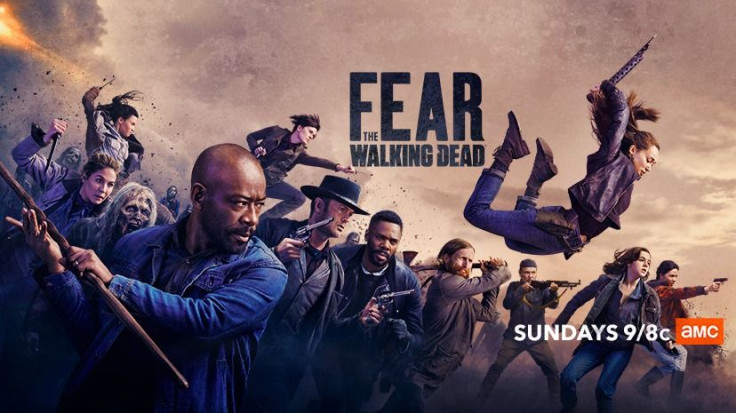 © 2023 Latin Times. All rights reserved. Do not reproduce without permission.