Federal prosecutors have charged four Iranian intelligence operatives in suspicion of orchestrating a kidnapping operation against a New York-based human rights activist and journalist critical of the Iranian regime.
The conspirators, Alireza Shavaroghi Farahani, Mahmoud Khazein, Kiya Sadeghi and Omid Noori, all live in Iran and remain on the run. Khazein, Sadeghi, and Noori serve as Iranian intelligence assets for Farahani, an Iranian intelligence official NBC News reported.
A fifth suspect, Niloufar Bahadorifar, has been accused of financially supporting the criminal operations. Law enforcement seized Bahadorifar on July 1 in her California home but was not charged with participating in the kidnapping conspiracy, the U.S. Justice Department confirmed.
The charging documents contend that the Iranian government directed the men to kidnap Alinejad and send her back to Iran. The suspects then hired private investigators to surveil the author in Brooklyn in 2020 and 2021 after reportedly misrepresenting who they were and what they wanted so they could monitor her activities.
Prosecutors further claimed that Farahani's intelligence network also researched how to get the author out of the country, including using "military-style speed boats for self-operated maritime evacuation out of New York City, and maritime travel from New York to Venezuela," authorities said. The Venezuelan government has friendly ties with Iran.
According to the New York Post, Iranian government officials went to great lengths in 2018 to induce her relatives in Iran to invite her to a country where she could be arrested and then imprisoned in Iran.
"We allege a group, backed by the Iranian government, conspired to kidnap a US-based journalist here on our soil and forcibly return her to Iran. Not on our watch," FBI Assistant Director William F. Sweeney Jr. said.
The men reportedly lured other Iranian expatriates in the UK and Canada to places where they could be arrested, imprisoned, and ultimately executed in Iran.
While the indictment did not identify the targeted victim, Masih Alinejad told the media it was her. A law enforcement official also identified the victim to be Alinejad.
"I've been targeted for several years but this is the first time that such an audacious plot has been hatched and foiled," Alinejad re-confirmed via email on Tuesday.
The media professional also wrote in 2020 that the regime has tried many forms of intimidation to silence her over the years.
A spokesman for Iran's foreign ministry, Saeed Khatibzadeh, rejected the allegations of a kidnapping plot as "baseless."
"This is not the first time that the United States resorts to such Hollywood-like scenarios, the sole purpose of which is to desperately revitalize its burnt and discredited agents," Khatibzadeh said.
Alinejad is currently residing in Brooklyn, staying in New York since 2014 after she fled Iran in 2009. She openly criticizes the Iranian government's human rights abuses, launching the My Stealthy Freedom and White Wednesdays campaigns against dress codes for Iranian women and the mandatory wearing of the hijab, BBC noted.
Alinejad's brother was captured by Iranian officials in 2019, sentencing him to eight years in prison. The journalist later wrote that her brother was tortured and tried in secret without his lawyer present by Iranian authorities.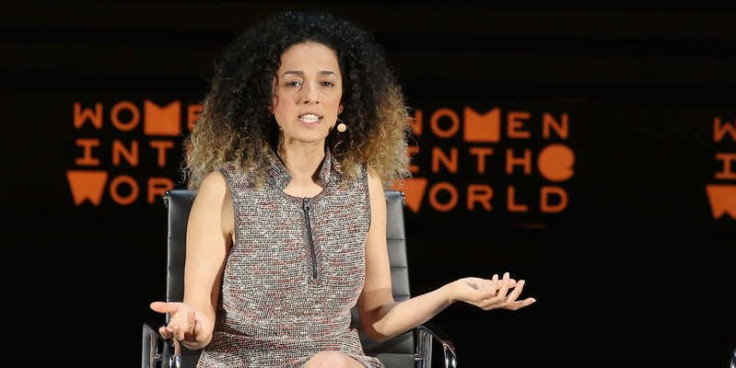 © 2023 Latin Times. All rights reserved. Do not reproduce without permission.