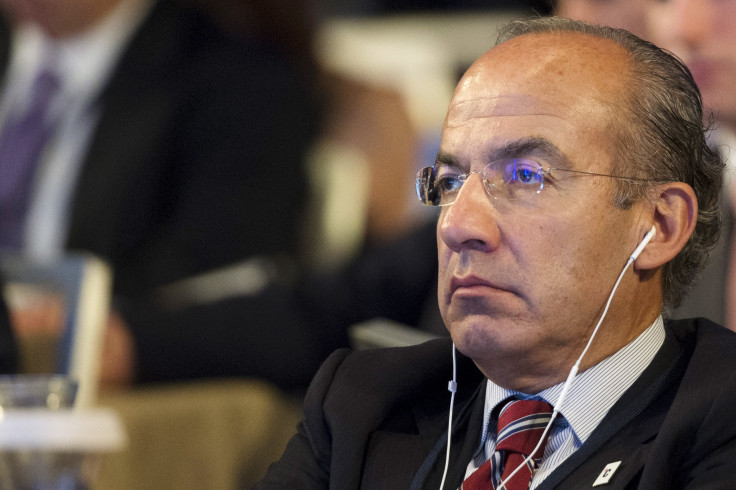 Last week former Mexico president Vicente Fox came up at a Republican debate when Donald Trump cited him for saying he wasn't going to pay "for this f***ing wall." The mogul then assured he will make [Mexico] pay, and that he deserves an apology from Fox. Now, during a reunion of Mexico's political party PAN, former President Felipe Calderón went as far as comparing the aspiring presidential candidate to Adolf Hitler. Calderón said he considers Trump "dangerous" for both countries.
"I believe this logic of exalting white supremacy isn't even acting against immigration; Donald's parents are immigrants; he is talking about immigrants who have a different skin color than his. Frankly, it's racist and he is exploiting sensitive fibers, that in his moment, the same Hitler did," explained Calderón. "Trump represents a threat, more than for Mexico, for the United States, because he's generating an 'anti-American' hatred around the world, which could translate into a complicated future for the U.S."
Calderón concluded by saying Trump is turning the U.S. "into a neighbor that everyone will end up repudiating and hating."
© 2023 Latin Times. All rights reserved. Do not reproduce without permission.