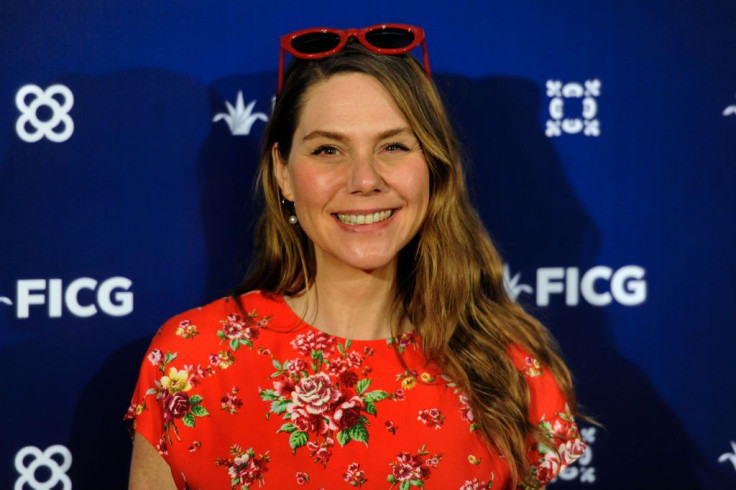 A mother-of-two has been making waves in the adult film industry. Erika Lust, 44, is a porn director who has created over 250 female-focused erotic films. Lust made the headlines earlier this year after she announced an initiative at work for her 36 members of staff. The erotic filmmaker said she would provide a "masturbation station" in the office for her staff to use during a 30-minute break every day.
The initiative was launched after she noticed that her employees have been "somewhat agitated" and "performing with less energy" in the midst of having to deal with the coronavirus pandemic.
Lust started making adult films after struggling to watch women being used merely as "vehicles" for male sexual pleasures.
The Swedish born feminist adult filmmaker is the woman behind the award-winning adult production house Lust Films. She is known for her XConfession series, which is a crowd-sourced project in adult cinema that was launched in 2013. It brings to life fantasies and experiences from real people. One of her most talked about films showed an elderly couple having sex.
In an interview with Glamour published on Friday, Lust says she has just wrapped up her short film titled "Twerk," which is a homage to heterosexual anal sex. She continues to explain how she pinned her hopes on her films to normalise sexual pleasure for women. With this, she also hopes to change the view of men in pornography as mere "penetrative sex machines".
Having been disappointed with how sex has been portrayed in mainstream pornography, the once political science student at Lund University, wanted to shift how porn mainly focuses on male pleasures. "Instead of being a pleasurable moment, it became a struggle," Lust said.
"It felt stereotyped and centred on the man's pleasure, and the women were just vehicles for him to come." She describes her work as "sex-positive," citing that her goal and mission is to show men and women as "sexually liberated equals".
Most mainstream pornography lacks this, she said. Lust adds that it is most empowering to see women portrayed in porn as individuals in control of their sexuality and know exactly what they want and how they want it.
During her TED Talk, Lust introduced her movement #changeporn and said: "The online free porn that's out there on the internet is misogynistic, sometimes racist, and tokenising people and dividing them into smaller fetishised groups."
She spoke of how consuming free online porn on tube sites feeds this thinking and that the only ethical way to consume porn is to pay for it.
Lust Cinema also finances and supports other up and coming female directing talent. She also provides films that shoot from BIPOC and LGBTQ+ perspectives. A subscription to her work costs around £9 ($12.70) for 12 months which is just about the same price as one pays for Netflix.