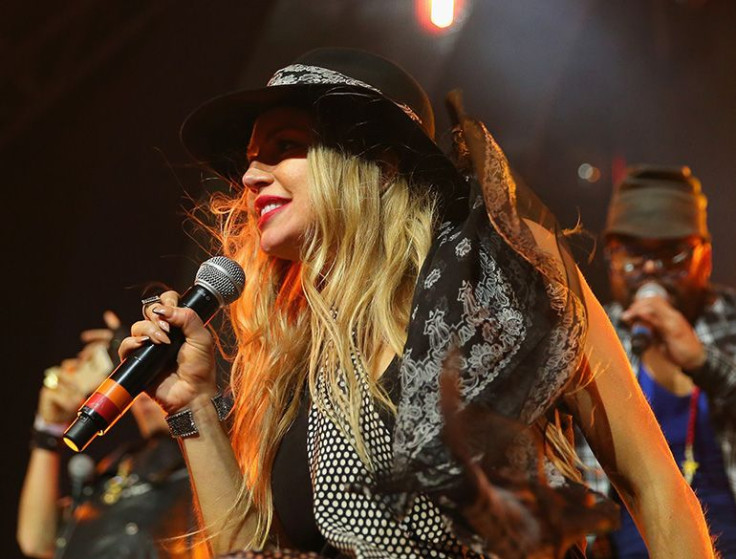 Things really seem to be going Fergie's way at 40 years old. The singer has an adorable son with husband Josh Duhamel, she launched a new fragrance Avon Outspoken Fresh by Fergie which allegedly pays tribute to the singer's exhilarating, bold and confident vibe, and now, she's ready to release a new solo album really soon. Fergie told Glamour Belleza Latina the album is going to be all about "good vibes and good times" as she sees through her son Axl's eyes now.
The singer says it's important to bring positivity into this world since there's so little of it anymore. Speaking of which, the "Fergalicious" star revealed how she'd lost her baby weight after having her son in 2013; "It's the best gift I've given myself," said the songstress when talking about the dance studio she built in her house so she could take private dance lessons for a month, to regain the movement in her body and not have to be "awkward and embarrassed in front of people."
Fergie's described herself as an utter ethnic mishmash and says she loves having a multicultural background, especially the heritage that comes from her great-grandmother being from Guanajuato, Mexico. "I'm very proud to be part Mexican. I'm one of a growing number of Hispanics in America, but you wouldn't necessarily know it," she explained. This is becoming the norm, and it's the beauty of our melting pot." When asked how this has influenced her esthetic and beauty trends, she says it's had a lot to do. "One of my beauty idols was Selena, who had the most beautiful lips. I overline my lips a bit—I completely admit it. I really like the look!"
© 2023 Latin Times. All rights reserved. Do not reproduce without permission.