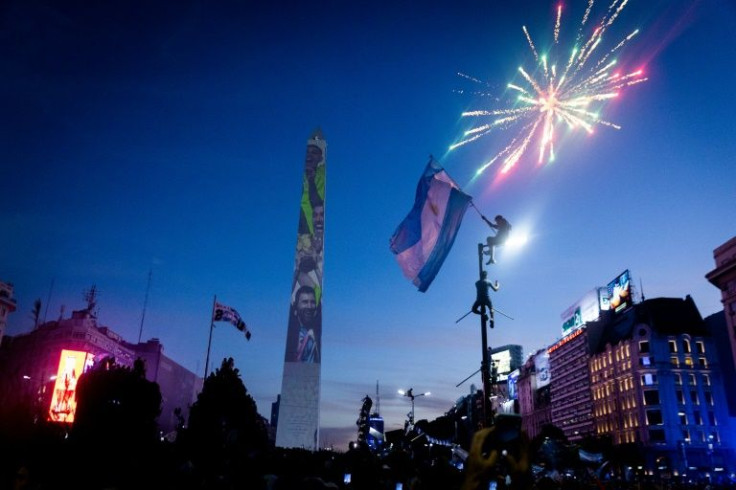 The murder of Fernando Baez Sosa, 18, in 2020 carries with it the weight of a complex conversation around racism in Argentina.
A nightclub fight turned deadly as a group of amateur rugby players kicked Sosa to death.
Buenos Aires Times reported earlier this month that five of the eight rugby players accused of killing
Sosa had been convicted of double aggravated homicide and they will spend the rest of their lives in jail.
Three others were found guilty of playing a secondary role in the killing of Sosa, who was attacked from behind before being kicked and beaten to death.
When the rugby players assaulted Sosa, the son of Paraguayan immigrants, some of them screamed racist slurs. They called him a negro de mierda (black piece of s***) and vowed to take him home "as a trophy."
In Argentina, negro is a term that is also used to refer to people of Indigenous descent and people with darker skin. Some even use it as an insult to other marginalized groups.
Federico Pita, a political scientist and African-Argentinian activist, said that in court, and in the trial's coverage, racism was not the dominant topic, reported The Guardian.
Pita said that people talked about youth, sport, masculinity, class and that the "racial element appeared sharing the stage with other variables, but as a subordinate variable."
He noted that the problem is that not everyone is denouncing it, and "that's racism. The one that keeps people blind to the existence of the phenomenon."
Some signs of changing attitudes through protests, radio programs and social media campaigns were seen by Anny Ocoró Loango, an anti-racism activist and researcher at Argentina's National Scientific and Technical Research Council.
She said that still, deep reflection on how class and race were involved in Sosa's murder was majorly missing from the mainstream.
She noted that there are individual responsibilities that "we are judging in (this case), but we also have to look at the social responsibility."
She said that people need to speak about the "racism that is embedded in this society."
She talked about a cab ride that she took during the World Cup 2022. It was about a conversation that she had with the cab driver about the mess that revelers had left behind.
He had said to her, "Because they are negros," and that they are "negros in their soul."
According to her, people don't realize that those expressions are racist and discriminatory, and this is "an everyday thing in Argentina."
So, she feels that people in Argentina have to "deconstruct these daily phrases that people repeat and point out the racist weight that they carry."
© 2023 Latin Times. All rights reserved. Do not reproduce without permission.