Fetty Wap may face life behind bars after his indictment on drug trafficking charges over his alleged involvement in distributing more than 100 kilograms of heroin, fentanyl, cocaine, and crack cocaine across Long Island and New Jersey.
TMZ reported that the 30-year-old rapper, born William Junior Maxwell II, pleaded not guilty to conspiring to possess and distribute controlled substances amid allegations he and five other men ran a "multimillion-dollar bicoastal drug distribution" ring in Suffolk County.
Maxwell was ordered held without bail at a virtual hearing on Friday after the FBI raided his home base and recovered 16 kilograms of cocaine, two kilograms of heroin, fentanyl pills, pistols, handguns, and a rifle.
The group is further accused of smuggling $1.5 million in cash to the East from June 2019 through June 2020 and is also facing charges of using firearms in connection with drug trafficking, according to Rolling Stone.
District Attorney Timothy Sini described Maxwell's group as "wholesale drug dealers" that conduct "enormous" drug operations. He further alleged the men used cutting agents to turn one kilogram of drugs into four even before distributing them to lower-level dealers.
The "Trap Queen" hitmaker was supposed to perform at Rolling Loud but the feds had arrested him before his scheduled stage appearance at Citi Field in New York on Thursday.
He was the last to be apprehended, with co-accused Brian Sullivan, 26, arrested on Sept. 30. Meanwhile, co-defendants Robert Leonardi, 26; Anthony Leonardi, 47; and New Jersey correction officer Anthony Cyntje, 23; were arrested on Oct. 13. A fifth suspect, identified as Kavaughn Wiggins, 26, was taken into custody on Oct. 27, a spokesperson for the U.S. Attorney's Office for the Eastern District of New York confirmed.
"We pray that this is all a big misunderstanding. He sees the judge today. Hoping he gets released so we can clear things up expeditiously," Fetty's attorney, Navarro Gray, said.
Previously, Fetty Wap was charged with three counts of battery following a September 2019 incident in Las Vegas, where he allegedly assaulted three hotel staff. He then avoided jail time after completing 75 hours of community service.
In November 2017, the "679" rapper was also arrested for driving under the influence and was caught drag racing on a New York City highway, Yahoo! News noted.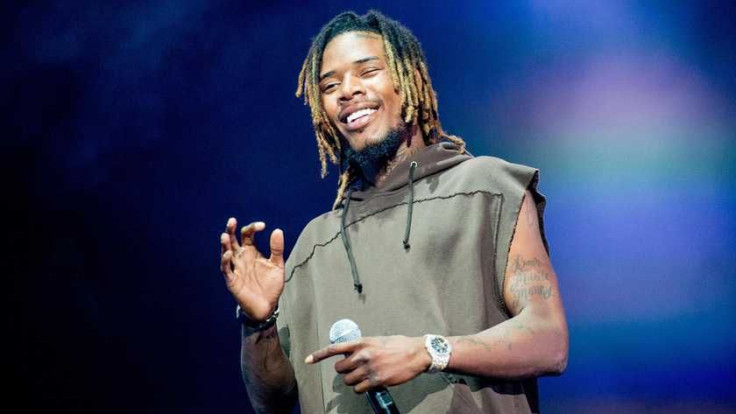 © 2023 Latin Times. All rights reserved. Do not reproduce without permission.