Embattled Chris Brown has been embroiled in yet another legal battle after two artists accused his track "No Guidance" featuring Drake of deliberately exploiting and ripping off their work on a song bearing almost the same lyrics.
According to Brandon Cooper and Timothy Valentine, who go by the stage names Mr. Cooper and Drum'n Skillz, respectively, CB and Drake's "No Guidance" was at the very least principally derived, if not altogether copied, from their piece "I Love Your Dress," TMZ reported.
Following an alleged analysis of the lyrics and rhythmic structures of both hits, the paperwork also detailed that the singer and producer's track has the lyrics, "She got it; she got it" repeated 16 times while Brown sang "You got it, girl; you got it" at least 11 times in his song.
Complex reported that "I Love Your Dress" was released three years before "No Guidance." Cooper and Valentine now decided to sue the top artists for copyright infringement in hopes of bagging some serious cash in return, court records revealed.
The complainants also went further to note that even non-expert listeners can see and hear the similarities, ultimately accusing the "Loyal" singer of deliberately taunting them with a lyric about "flew the coop," which Cooper claims is a shade on his nickname, Coop.
Similarly, Brown faces a copyright infringement lawsuit over similarities between his song "Privacy" and Red Rat's "Tight Up Skirt," Page Six noted.
Last July, Brown was spotted out and about at an event celebrating Teyana Taylor at Highlight Room in Los Angeles. The night out comes after he was slapped with a complaint that his dog attacked the sister of his housekeeper and that the musician took the pet some 600 miles away to have it euthanized, which then destroyed evidence against him.
In late June, Brown was accused of hitting a woman in late June during a row at his home following numerous allegations of violence against women.
In 2016, it is alleged he punched a woman in the face at a Las Vegas nightclub and a year later, threatened to kill ex Karrueche Tran's friends due to his obsession with his former flame, who successfully obtained a restraining order against him the same year.
Brown infamously admitted to abusing Barbadian singer Rihanna and pleaded guilty to the high-profile assault case in 2009, which saw him complete probation in 2015 on top of community service and domestic violence counseling.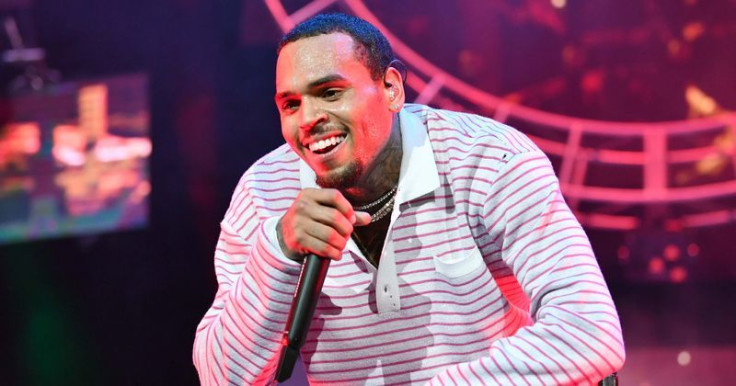 © 2023 Latin Times. All rights reserved. Do not reproduce without permission.