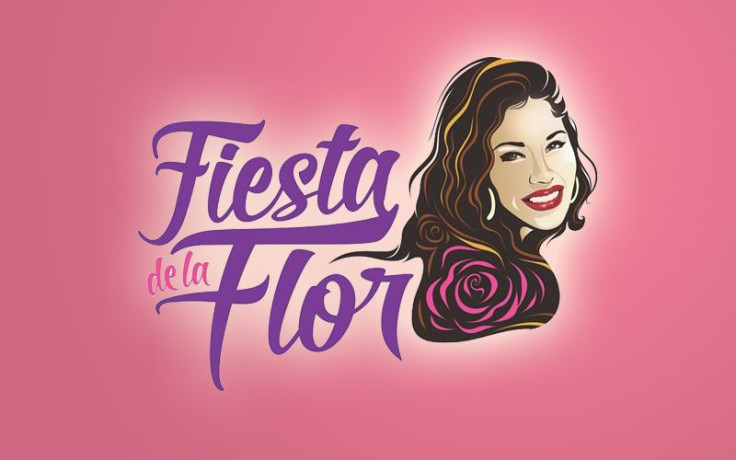 Selena Quintanilla fans rejoice as the second annual "Fiesta de la Flor" music festival is all set and ready to go! Following the successful, sold-out festival that debuted April 2015 in honor of Selena's 20th death anniversary, "Fiesta de la Flor" has revealed major news for this year's event.
This time around, "Fiesta de la Flor" organizers are going big, expanding the two-day festival to include the American Bank Center and Art Museum of South Texas. North Bayfront Park will still serve as the hub for the festival, which will be May 6-7. The inaugural event drew nearly 55,000 fans from all over the world. This year's event, however, is expecting the attendance of more than 70,000 fans to celebrate the life and legacy of the Queen of Tejano.
The announcement was made Tuesday by the Corpus Christi Convention & Visitors Bureau and members of the Quintanilla family at Q Productions. "We look forward to another successful event that celebrates our beautiful Selena and to welcoming visitors from all over the world again in 2016," said Paulette Kluge, the CVB's CEO, in a statement.
The music lineup will include Grammy winners and renowned Tejano artists such as former Los Dinos member Pete Austudillo, Selena's widower and rock musician Chris Perez and La Mafia. Tickets for "Fiesta de la Flor" ---$10 for a single day or $15 for a two-day pass--- go on sale Tuesday. Check out the complete lineup below!

FIESTA DE LA FLOR LINEUP
May 6
Isabel Marie
Pete Astudillo
Erick y Su Grupo Massore
Ramon Ayala
May 7
Isabel Marie
Clarissa Serna
Jorge Moreno
Chris Perez
David Lee Garza
Elida Reyna y Avante
Fito Olivares
Ruben Ramos
La Mafia
© 2023 Latin Times. All rights reserved. Do not reproduce without permission.