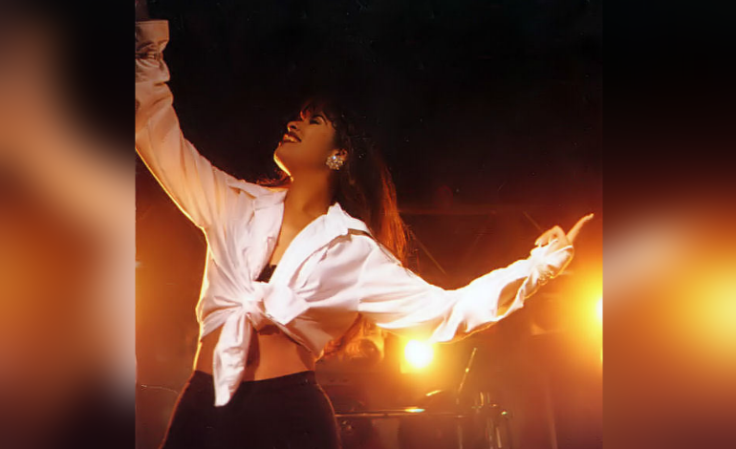 There's something so rewarding about listening to the Selena Q Online Radio station all day, every day. Not only am I crooned by the angelic voice of my favorite singer, Selena Quintanilla, but I can also jam to some of Selena y Los Dinos party-starting jams such as "Baila Esta Cumbia."
Having all of her greatest hits on rotation for 24 hours is all the rage, especially when I come across rare tracks that I've never heard before. It happened earlier this year when Abraham Quintanilla presented "Oh No! (I'll Never Fall In Love Again)" ---a single that was meant to form part of her debut English-language album, "Dreaming of You."
Three months after surprising fans with fresh music, the radio station has launched another hidden gem by the Queen of Tejano called "Are You Ready To Be Loved." "I located another rehearsal recording of Selena for a song that was being considered for the English crossover album," said Mr. Quintanilla in the podcast. "It was written by Pamela Phillips Oland and my son A.B. Quintanilla," he added. As Mr. Q mentioned, the recording was taped during a rehearsal and not in the studio. Listen to the song below!
"Are You Ready To Be Loved" by #SelenaQuintanilla with introduction by Mr. Abraham QuintanillaAs featured on SelenaQRadio.comListen Free 24/7Like-> FB.com/LoveSelenaOfficialThe song was considered to be part of Selena's crossover album "Dreaming Of You".Please note: the song was not recorded in studio and was taped in a rehearsal.

Posted by Love Selena on Wednesday, December 9, 2015
© 2023 Latin Times. All rights reserved. Do not reproduce without permission.