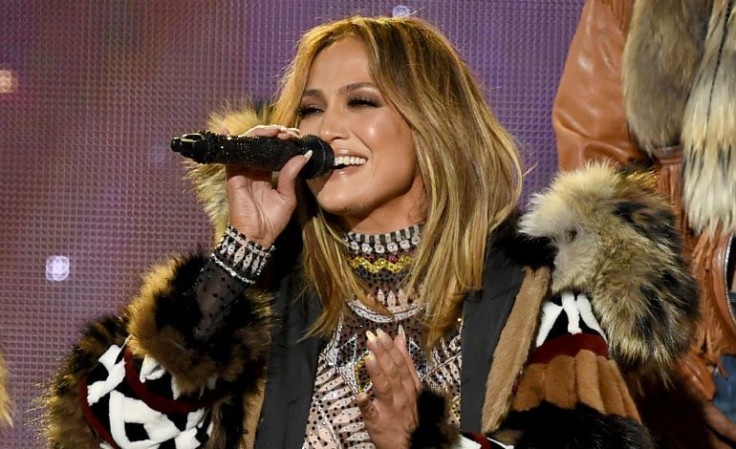 As the good ole' phrase says: "You can take the girl out of New York, but you can't take New York out of the girl." That's the case for Jennifer Lopez, who will kick off her Las Vegas residency in 2016.
Just like her colleagues Britney Spears and Mariah Carey, JLo will give it her all at her 20 shows beginning January 20, 2016 in Planet Hollywood's Axis Theater. In fact, her showcase is called "All I Have" because fans can expect a side of JLo they've never seen before.
Moving to the West Coast is no biggie for Lopez, however, as she promises to take Jenny from the Block in her luggage. "I want it to be a high-energy, Bronx kind of block party," she told Vegas Magazine of her residency. "The most exciting shows make you dance, and scream, and jump up and down. I want people to really let loose."
The 46-year-old Puerto Rican star, who says her show will include high-energy background dancers and even a little bit of acting, will not only perform her greatest hits, but will also play tribute to some of her favorite artists.
"I want the show to be always changing, so it's a unique experience every time—one night a Selena song, and another maybe something by Diana Ross," she said, adding that she's a sucker for Sam Smith's latest single and might even include it in the bunch. "That song 'Lay Me Down'? I really, really love it."
"All I Have" will kick off on January 20, 2016, at Planet Hollywood's Axis Theater in Las Vegas, Nevada.
© 2023 Latin Times. All rights reserved. Do not reproduce without permission.