As Brazil pulled a win against Switzerland in their recent match on Monday at the FIFA World Cup 2022 in Qatar, head coach Tite expressed optimism at star player Neymar's return for future games that the team will have in the tournament.
Neymar was confirmed to have started physiotherapy treatment on his ankle on the same day as the Brazil v. Switzerland match. His ankle injury, which still appears swollen, and a fever that day forced him to not be able to accompany the rest of Brazil's team to the field during the match, according to the Associated Press.
"He wasn't feeling well. Not only because of the foot, but also because he had a little bit of a fever. We are hoping that he can recover as soon as possible," Vinícius Júnior said.
Danilo, who sustained ankle injury and was forced to miss the Switzerland game, was able to accompany the team during the match. Tite replaced Danilo in the game with Éder Militão in the right back position.
Neymar was substituted by head coach Tite with midfielder Fred, which potentially allowed fellow midfielder and football star Carlos Henrique Casemiro to score the game-winning goal against Switzerland during the game, likely helping the team move forward to the Round of 16.
Neymar himself posted a picture of himself on Instagram Story watching the game against Switzerland while being treated for his foot, which still appears to be swollen. He ended up praising Casemiro, calling him "the best defensive midfielder in the world."
No timetable has been given for Neymar's recovery, with teammate Marquinhos saying that the football star has been working "24 hours a day" to get back into peak condition to play the rest of the matches Brazil has in its docket, ABC News reported.
Despite this, Marquinhos and Tite expressed optimism at Neymar and Danilo being able to play future matches in the World Cup, with Tite calling Neymar a "great talent" that would "make the difference" for Brazil's bid to the World Cup.
"I'm not a doctor, I'm not an expert," he said. "But I still believe that Neymar and Danilo will play in the World Cup. I think we will still be able to use them."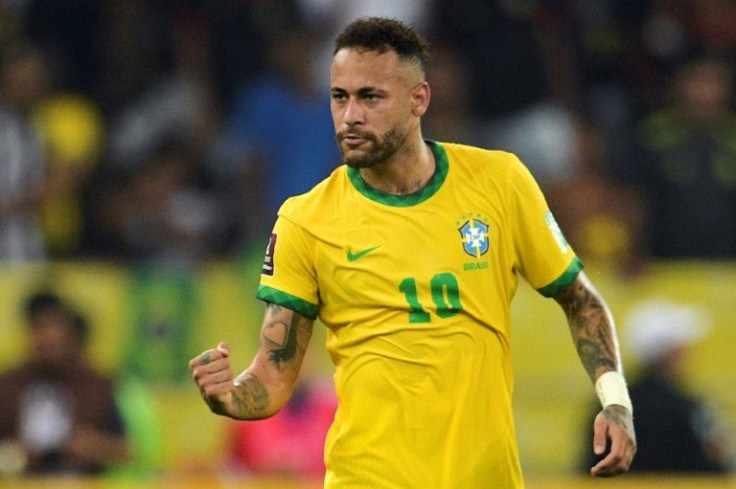 © 2023 Latin Times. All rights reserved. Do not reproduce without permission.