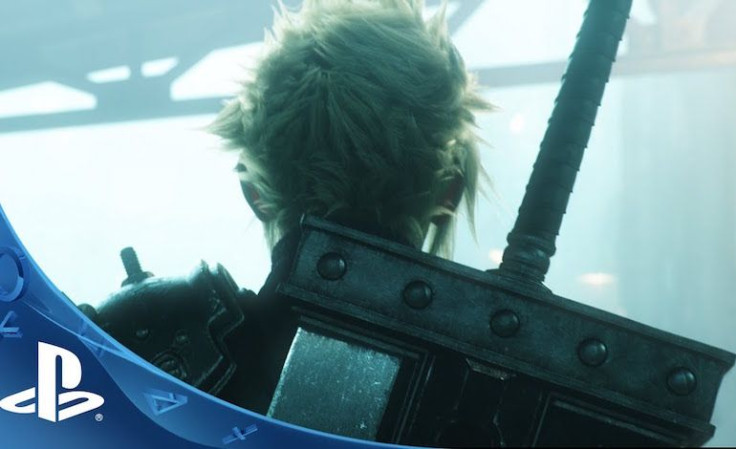 We've got a bit more information on the forthcoming "Final Fantasy VII" remake. In the latest issue of Game Informer, producer Yoshinori Kitase explained a bit about the episodes in the "FFVII" remake.
In the interview, the Square Enix producer gave us a hint about the size of the game revealing that each episode in the "FFVII" remake is essentially as large as the "Final Fantasy XIII" game. In other words, there will probably be around 50 hours or so in each episode.
"It will essentially be a full scale game for each part of the multi-part series," Kitase said. "In XIII, each installment told the story from a different angle. It was kind of like approaching an unknown territory in a sense."
The producer continued, "Whereas with Final Fantasy VII Remake, we already have a preexisting story, so it wouldn't really make sense if that isn't encompassed in a multi-part series... So if we're just looking at each of these parts, one part should be on par with the scale of one Final Fantasy XIII game."
So fans can expect that the publishers will be re-telling the story that you already know across multiple games. However, the producer reveals that gamers should expect some tweaks to the story.
"I, along with [Tetsuya] Nomura-san and [Kazushige] Nojima-san – who are involved with the remake – were also involved with the original Final Fantasy [VII]," said Kitase. "We were the people who created it, so in that sense, we don't think that anything is untouchable. That isn't to say that we're changing everything!"
At this point, we don't know how many episodes the producers are creating, but given that the company is leaning on the "Final Fantasy XIII" formula, we could more than likely see a trilogy.
Whatever the case may be, we are not likely to see the first episode anytime soon. As Gamezone reports, all that's really been confirmed is that the first scenario of the first episode is complete and that the game will either be an explorable sand box or an open world game.
And anyhow, 2016 belongs to "Final Fantasy XV."
© 2023 Latin Times. All rights reserved. Do not reproduce without permission.