On Saturday, Jan. 28, a factory close to the Mexico-United States border in Tijuana witnessed a large fire breakout which continued to burn even on Monday, Jan. 30. It was estimated that it would take until later this week to completely put out the sizable blaze, Mexico News Daily reported.
At the Cartonera de Otay cardboard recycling facility in an industrial sector of the northern border city, a fire started at 5:30 a.m. on Saturday. According to social media users, the fire apparently started after some sort of explosion at the plant, however, its exact origin is unknown.
Streets in the area were roped off and workers were evacuated. There were no reported incidents with injuries. The Tijuana Fire Department posted on its Facebook page that the fire is currently under control but that it will take days to put out.
According to fire department officials, more than 100 firefighters and other emergency workers attended the blaze, but they were unable to prevent it from spreading to adjacent enterprises and warehouses.
More than 50 hours after it started, the fire was still burning, according to a Monday article in the daily El Heraldo de México.
Rafael Carillo, the chief of the Tijuana fire department, said that firefighters have been working tirelessly to put out the fire and lessen hazards to the public. He forecast that it will be completely put out in the upcoming days.
The fire, which Carillo described as the worst in the area in 15 years, damaged the assets of seven different enterprises, he added in a televised interview. He advised citizens not to breathe in the smoke coming from the fire since it was harmful.
Among the things that have fueled the fire are cardboard and plastic.
On Saturday, substantial smoke plumes crossed the border into the nearby county of San Diego. A satellite image of the smoke-impacted areas was posted on social media by the National Weather Service (NWS) of the United States.
"A smoke plume near the international border is spreading smoke aloft over #SoCal," or southern California, NWS San Diego said on Twitter.
A video posted by an airline passenger flying into Tijuana airport showed a large cloud of thick black smoke rising from the blaze and spreading across the sky near the Mexico-U.S. border.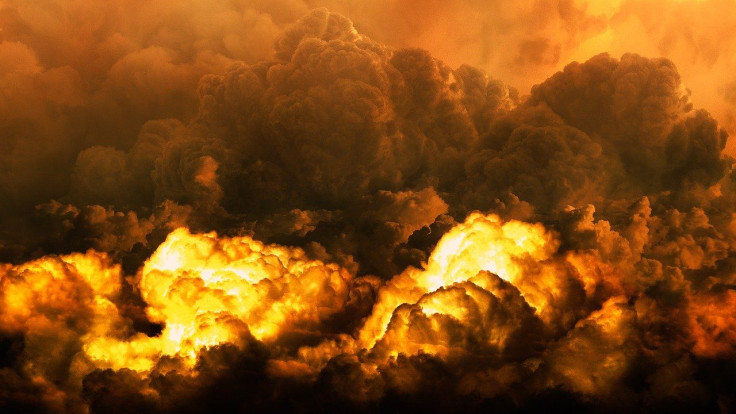 © 2023 Latin Times. All rights reserved. Do not reproduce without permission.