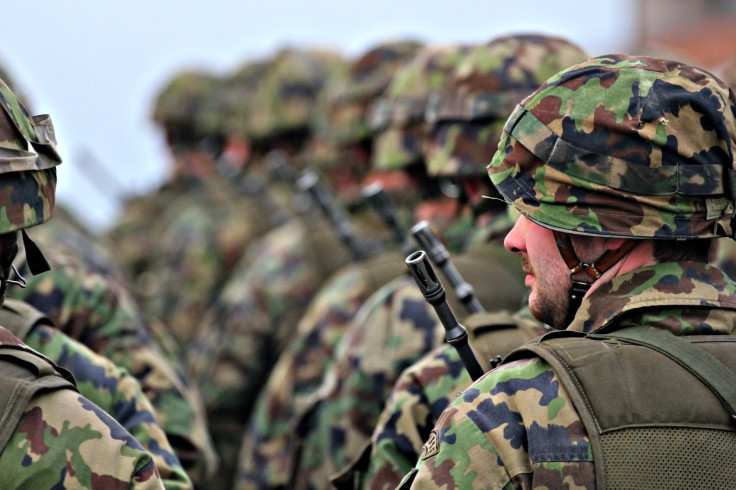 The army reported that early on Wednesday, Apr. 12, a shooting at a military base in Punjab, a border state of India, claimed the lives of four troops. A hunt for the shooters is ongoing.
According to a defense insider who declined to be named due to the delicacy of the situation, there were an undetermined number of gunmen at the base in Bathinda city.
An army statement reported that four troops lost their lives as a result of gunshot wounds received during the Wednesday shooting incident.
The facts or any information regarding who was in charge of the occurrence were not mentioned in the statement.
According to a top police official in Punjab, S.P.S. Parmar, the incident "was not a terror attack" and happened at a canteen, Reuters reported.
The base has been closed off, and a joint investigation with the local police is ongoing, according to the army statement, which also noted that no other injuries or property damage have been reported.
"All aspects including the possible case of involvement of an (assault) rifle along with 28 rounds reported missing two days back are being ascertained," the army said.
Images from Reuters partner ANI showed security officers stationed outside the boundary wall and barriers set up on the road in front of the military station's gates.
The incident took place at 4:35 a.m. (2305 GMT Tuesday, Apr. 11), an earlier army statement said.
The military base, about 280 km (175 miles) northwest of New Delhi, houses mostly families of soldiers. The border with Pakistan is about 100 km (62 miles) west of Bathinda.
Following are the major attacks on Indian military bases in the last few years.
Aug. 2022 - In the disputed Kashmir district of Rajouri, militants attacked an Indian army position, killing three soldiers and two terrorists in the shootout.
Feb. 2019 - A suicide bomber rammed a car into a bus carrying Indian paramilitary police, killing 44 of them in the deadliest attack in decades on security forces in the disputed region.
Nov. 2016 - Militants attacked an army base at Nagrota near Jammu City, killing seven security personnel and taking hostages in the military base.
Sept. 2016 - In the contested Himalayan region's town of Uri, four armed men opened fire on a brigade headquarters, killing 18 Indian soldiers.
Jan. 2016 -Six militants who attacked a military air station in Pathankot, Punjab, killing seven security officers and injuring 22 others, were slain by Indian security forces.
© 2023 Latin Times. All rights reserved. Do not reproduce without permission.