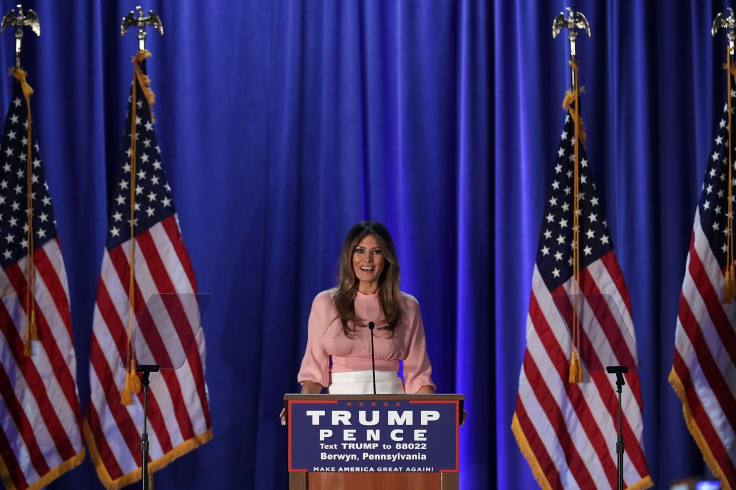 On Tuesday, First Lady Melania Trump was invited on stage at the University of Maryland in Baltimore Country to address the youth summit. However, as soon as she began her speech against the opium use, she was met with prolonging boos.
Her audience consisted of middle and high school students, who were busy creating a noisy ruckus throughout her five minute speech, booing her again when she was done speaking. According to the White House transcript of the FLOTUS pool report, published by USA Today, it is said that as the First Lady took the stage, there were people who cheered her. But the boos were louder and lasted longer, for approximately a minute.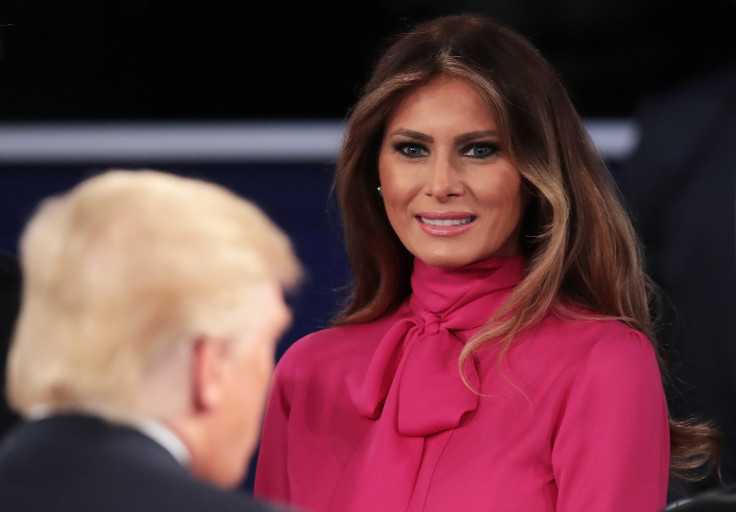 During the first two minutes of her speech, the students were busy talking noisy, which dropped down a notch after, but the background talking was still plenty. Although 2,500 attendees were expected to attend the youth event, lesser than half of it was present.
In fact, Kate Bennett of CNN said that she could not think of even a single event where Trump was negatively received. She further wrote, "I believe it is also the first loud booing by an audience at a solo event with Mrs. Trump."
However, later on, Trump issued a statement saying everyone is entitled to their own freedom of expression, and this incident will not deter her from working towards the issue she so strongly believes in.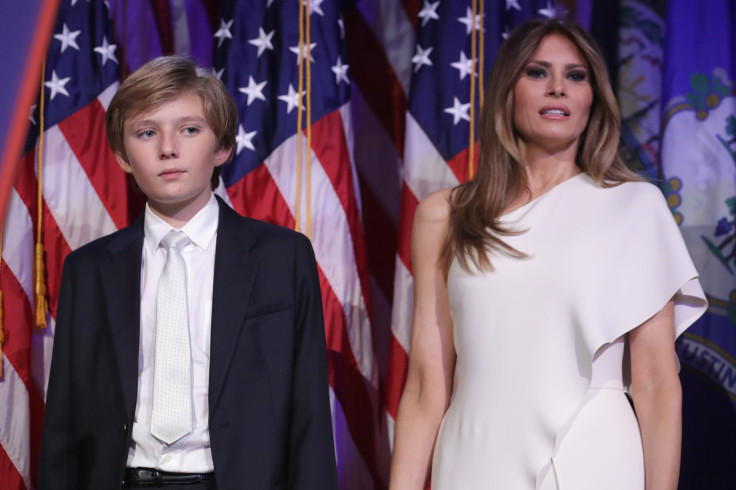 The statement read, "We live in a democracy and everyone is entitled to their opinion, but the fact is we have a serious crisis in our country, and I remain committed to educating children on the dangers and deadly consequences of drug abuse."
The First Lady has been using her limelight to speak about issues that can steer young people in the right path. From teaching them how one can be positive online to raising her voice against drug abuse, she is trying to make a difference.
In fact, she went to the B'More Youth Summit on Tuesday to speak about the adversities of drug usage, which is a part of her "Be Best" Campaign.
© 2023 Latin Times. All rights reserved. Do not reproduce without permission.