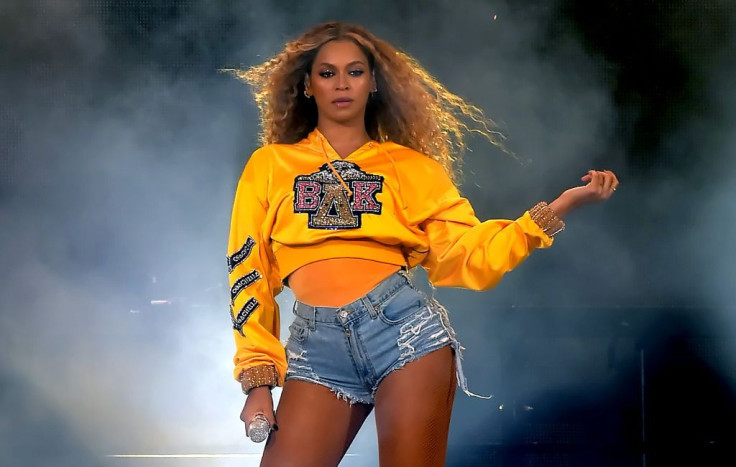 It looks like Beyonce wants her fans to break their "spend less" New Year's resolutions. On Monday, the international superstar sent her fans into a frenzy when she unveiled her forthcoming partnership with Adidas on Instagram, sharing a series of now-viral images of her upcoming Ivy Park collection.
The Instagram posts came after Beyonce first announced her collaboration with the shoemaker back in April. This highly-anticipated collaboration has been a long time in the making. Prior to her April announcement, Beyonce already bought out Ivy Park from Topshop owner Philip Green in 2018. Now, fans are finally getting a taste of what their idol has been up to.
When Beyonce first announced the collaboration, she posted several viral photos of herself clad in an Adidas bodysuit and laying atop an ocean of sneakers. As expected, fans were over the moon. Beyonce, who has never partnered with any giant shoe brand before, was reportedly tapped to help Adidas expand its women's category and boost its appeal to female shoppers by asking her to design new footwear and apparel for the brand. This partnership also paves the way for the relaunch of Ivy Park, the athleisure brand she now solely owns after buying out Topshop billionaire Phillip Green in November last year.
In her series of posts on Monday morning, the Queen B offered a first glimpse of the shoes, earrings, rings, bracelets, and apparel she had designed for the brand. While the photos did not offer a good look at the clothes, they did offer a good look at the jewelry collection, which featured a gold Ivy Park logo. The photos also showed Adidas-logo studs, some of which with thin chains hanging off. For the kicks, she teased a pair of sneakers with a neon-orange stripe and bearing Ivy Park logos.
With over 135 million followers on Instagram, it won't be surprising if Beyonce provides a major boost for Adidas. Notable celebrities like Karlie Kloss, Pharrell Williams and Stella McCartney may have previously represented the brand, but having someone as high-caliber as Beyonce is definitely a different story.
Beyonce's Ivy Park Adidas shoes, which seems to borrow design elements from the Three Stripes' classic Samba model, drops on Jan. 18, 2020.
© 2023 Latin Times. All rights reserved. Do not reproduce without permission.