Fans of Beyonce know that Queen Bey never runs out of surprises for her fans. Since successfully pulling off the surprise release of her album in 2013, Beyonce has always had this habit of toying with her releases, from "Lemonade" to "Everything Is Love."
On Wednesday, Beyonce did it again. Along with the announcement of her Netflix documentary titled "Homecoming," she dropped another big surprise: she's also set to release a live-album version of her entire performance at the 2018 Coachella Valley Music and Arts Festival, in which she became the first black woman to headline the event.
In his article for The New York Times, critic Jon Caramanica described Beyonce's performance at the festival as something that was "meaningful," "absorbing," "forceful" and "radical"— something that any artist will find difficult to match. "It was rich with history, potently political and visually grand," he said. "By turns uproarious, rowdy, and lush. A gobsmacking marvel of choreography and musical direction," he added.
The "Homecoming" documentary will feature footage from Beyonce's rehearsals and backstage moments — "the emotional road from creative concept to cultural movement," according to Netflix. The "Homecoming" album, on the other hand, will serve as a more straightforward recreation of the "Beychella," breaking down her more than 2-hour performance into 40 tracks.
While some fans were totally clueless about the release prior to Beyonce's Wednesday announcement, some were not totally in the dark. Avid fans of Queen Bey expected their idol to drop new music this year, especially since her last solo release was in 2016 and she usually releases new albums every two to three years. Although she and her husband, Jay-Z, experimented on a joint record titled "Everything Is Love" last year, some fans were still convinced that Beyonce would release her solo work before this year ends. Apparently, they were right.
Before the "Homecoming" announcement, Beyonce's only clear project this 2019 is the live-action adaptation of "The Lion King," where she will voice Nala. The film is set for release on July 18.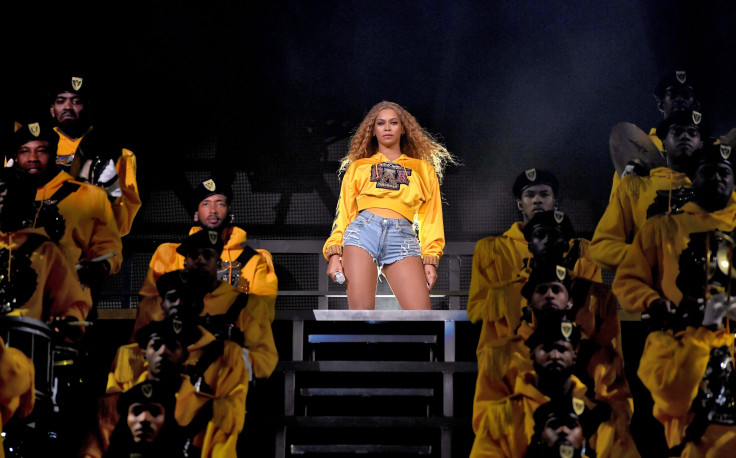 © 2023 Latin Times. All rights reserved. Do not reproduce without permission.