Five contractual teachers, working in a private school, attempted suicide by consuming poison while staging a demonstration before the state Education department headquarters seeking immediate action against the management's decision to transfer them to places far off from their homes.
The incident unfolded when around 50 teachers working in the Sishu Shiksha Kendras and vocational training institutes were protesting under the banner of Shikshak Oikya Mancha (teachers' unity forum) outside Bikash Bhavan, the education secretariat, in Salt Lake. Kolkata, India on Tuesday, Aug.24.
The teachers have been protesting over the past few months demanding pay parity with primary school teachers.

"A few days ago, the teachers of child education center, also known as Shishu Shiksha Kendra (SSK), staged a demonstration in front of the state secretariat and residence of education minister Bratya Basu. The five teachers led the two events and this is why they have been transferred to the other end of the state," a member of the forum told The New Indian Express.
The protests escalated after 17 teachers were transferred last week to districts, away from their homes.

"We suspect the transfer was effected to teach the teachers a lesson. As a mark of protest, five of our colleagues attempted suicide," said a protester.

"At a time when the state government is talking about giving teachers posting near their hometown, the transfer of these teachers was unfortunate. It is clear that they have been given this punishment because of their role in raising legitimate demand for the contractual teachers," said another member of the forum.
According to the police, four female teachers "drank some liquid from bottles" as soon as the police arrested them for forcefully entering and shouting slogans in the premises of Bikash Bhavan which happens to be a violation under the disaster management act.
The fifth teacher also tried to gulp down the poison but was stopped by a woman constable, the police said.
The five teachers were identified as Shikha Das, Jyotsna Tudu, Putul Jana, Chobi Das, and Anima Nath.
Three of them were immediately rushed to the Bidhannagar sub-divisional hospital. But two of them were later transferred to the NRS Medical College and Hospital after their condition began to deteriorate. Others were transferred to the RG Kar Medical College and Hospital.

"All five were taken to a state-run hospital, where the condition of four was stated to be serious. The fifth woman is out of danger," a police officer stated.
Meanwhile, an official of the education department denied the allegations that the teachers were transferred as a punishment for their protests.

"They can approach the court. Instead of seeking a legal remedy, why they thought of taking such a drastic step is not clear," he said.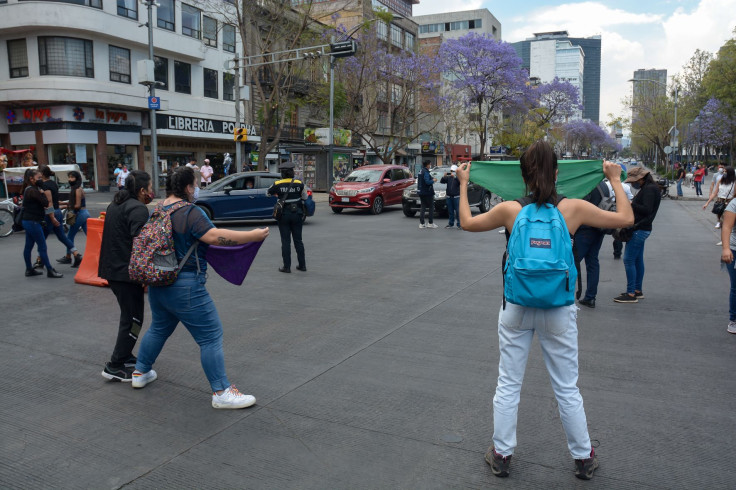 © 2023 Latin Times. All rights reserved. Do not reproduce without permission.