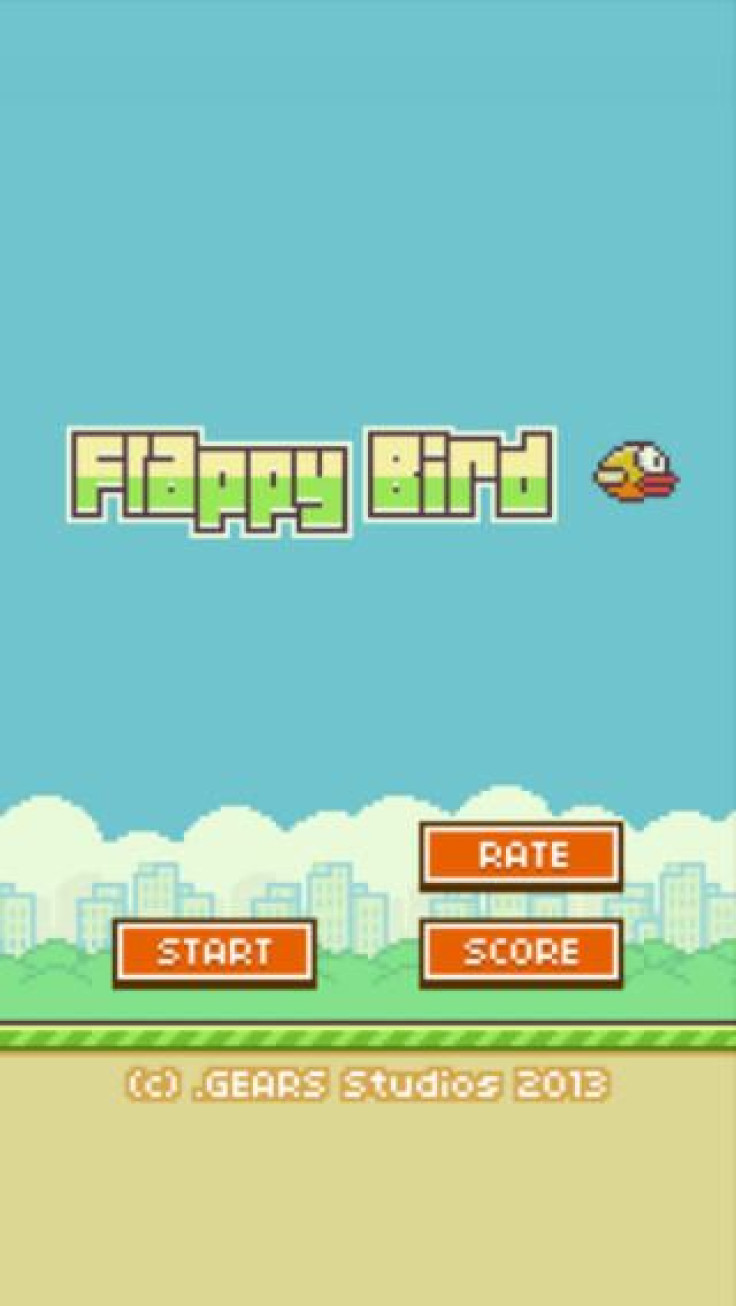 From ruining lives, to knocking off Mario and his epic quest, Flappy Birds has pretty much consumed our entire lives. bDespite our frustratingly loyal dedication to the game, we still keep getting that damned "Game Over" text across our screens, so how do we combat this? With hacks and cheats! Lucky for you we too feel the pain of continually producing low scoring results, that's why we have discovered a way to not only get an awesome high score, but make your way to the Top Score board for Flappy Bird by getting an unlimited high score! In addition to the tutorial on how to get an unlimited high score by hacking, we have provided you a way to eliminate the bane of all Flappy Bird players existence- the pipes. This will be down with well-executed cheats that will then remove the pipes, and thus the most annoying obstacles in the whole game. Both cheats work for either Android or iOS devices and it doesn't matter if your mobile device is jail broken or not. So while we thoroughly wish you luck on hacking Flappy Birds and cheating your way to the top of the high score leaderboards, do note that this is a hack on your mobile device, be sure to follow the directions carefully and do not edit any files except those mentioned in the instructions. Please note that Latin Times is not responsible for any damage done to your mobile device or Flappy Bird applications while implementing this hack.
Flappy Bird Cheat for Android- Gamers Can Set An "Unlimited High Score"
According to YouTube user, TECHxINFINITE, there is a permanent Flappy Bird Android hack that allows gamers to actually set their high score to any number they desire, hence why it's called unlimited, because it's pretty much just a free-for-all. For this hack a "Root" is required, rooting your Android device gives your full access to it's entire operating system. In addition, after rooting your android device you can run special types of apps that require root permissions, which can disable bloatware, control app permissions, enable tethering, etc.
1. If Flappy Bird is already installed on your device, uninstall and reinstall a clean copy. Play the game once and get a high score of any amount, a high score of at least 1 is required for this hack.
2. Download ES File Explorer File Manager from the Google Play Store. After download is complete open ES File Explorer File Manager.
3. Open the Tools menu in ES File Explorer File Manager; it is located on the left side. Check that "Root Explorer" is on.
4. Go into the root file directory under /device, next click on the folder labeled "Data."
5. Once inside the "Data" folder, search for another folder labeled "Data" and open it.
6. Search the folder for the "Flappy Bird" file, the simplest way to locate it is by searching for "Flappy" in your Search Bar.
7. Once found open the "Flappy Bird" file, then open "shared_prefs."
8. Open "FlappyBird.xml" and select "ES Note Editor" when prompted.
9. Click "Edit" in the upper left hand corner of the screen.
10. Change the score value to whatever number you wish your high score to be.
Check out the video below in order to follow along with the step-by-step hack!
Flappy Bird Cheat For iOS- Gamers Can Set An "Unlimited High Score"
This hack is for gamers playing Flappy Bird on either iPhone or iPad, and luckily there is no jailbreak required. In order to implement the hack be sure the Flappy Bird application is running on your mobile device before beginning.
1. Download one of these modified atlas.txt files. [Use this if you want pipes appear but you can go through them --http://cl.ly/TdsF. Use this if you want a little line instead of the whole pipe -- http://cl.ly/TdJy]
2. Download iExplorer (When the registration screen comes up, click "Continue with Demo"), next, connect your iPhone or iPad to your computer.
3. Now open iExplorer, and search through your apps for "flap.app" once you find it open "flap.app."
4. In "flap.app" search through your files for one named "atlas.txt." Next click on "atlas.txt" and in the right hand screen you'll see a bunch of text/code.
5. Change the view to thumbnail mode, then drag the new atlas.txt file you downloaded right into the iExplorer screen with all the other thumbnails.
6. You will be prompted to replace the file. Replace it.
Check out the video below in order to follow along with the step-by-step hack!
If your iOS Device is jailbroken, click here to get a full tutorial on how to install this hack and the unlimited high score cheat on your jailbroken iPhone or iPad!
© 2023 Latin Times. All rights reserved. Do not reproduce without permission.