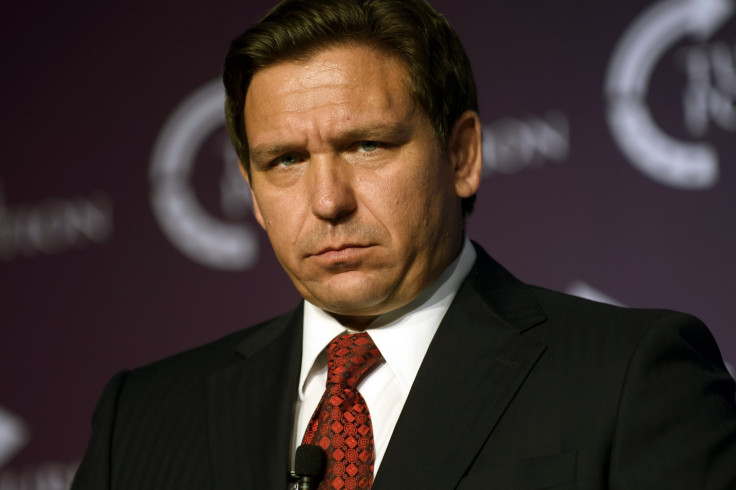 Florida Governor Ron DeSantis signed a Republican-backed bill Monday due to which Disney officially has a "new sheriff in town."
According to New York Post, the bill rebrands the Reedy Creek Improvement District, which is Disney's self-governed district, as the Central Florida Tourism Oversight District.
DeSantis said at the bill-signing ceremony that the "corporate kingdom" finally has come to an end."
He added that there is a "new sheriff in town," and that "accountability will be the order of the day."
The Florida governor now has the authority to appoint the members of a five-person oversight board for the special district. It's a power that Disney previously held.
The Guardian reported that DeSantis said that he would appoint Martin Garcia, a Tampa lawyer, as the chairman of the district's new governing board. Another new board member includes Bridget Ziegler. She is a conservative school board member and wife of the Florida Republican party chairman Christian Ziegler. Brian Aungst Jr, a lawyer and son of a former Republican mayor of Clearwater; lawyer Mike Sasso and Ron Peri, the head of the Gathering USA ministry are also part of the board.
Disney is needed to comply with state regulations within the district. It had earlier operated with near-autonomy for decades in the district.
The bill keeps the district intact, but earlier DeSantis and other Republican officials had called for it to be completely dissolved.
The bill is seen as a punishment for Disney over its opposition to a state law that restricts gender identity and sexual orientation discussions in schools.
Last year, state Republicans targeted Disney after it publicly clashed with DeSantis. The clash was over a law that restricts classroom instruction of gender and sexual orientation. It is known by its opponents as the "don't say gay" measure.
In March 2022, Disney's then-CEO Bob Chapek publicly voiced his disappointment with the bill limiting LGBTQ+ discussion in schools. He said that he called DeSantis to express concern about the legislation becoming law.
DeSantis soon penalized the company, and directed lawmakers in the Grand Old Party-dominated legislature to dissolve Disney's self-governing district during a special legislative session.
As for DeSantis, he has built a strong base within the Republican party while crusading against "woke" ideology in culture, business and education.
© 2023 Latin Times. All rights reserved. Do not reproduce without permission.