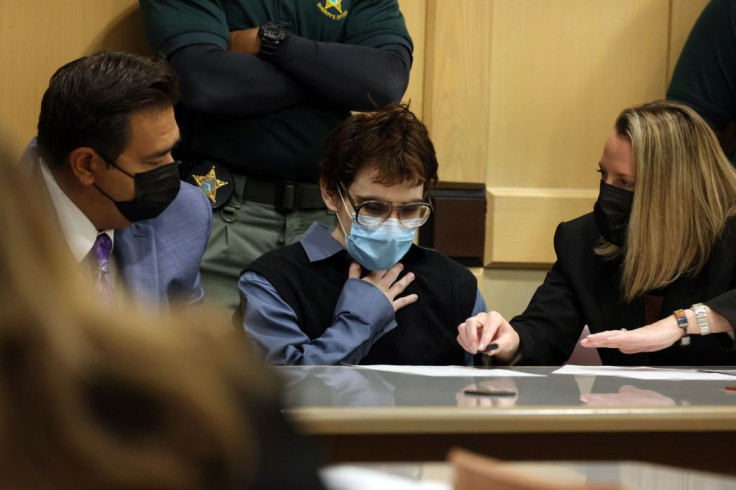 School shooter Nikolas Cruz has pleaded guilty Wednesday to multiple charges of murder for the horrifying mass school shooting at Marjorie Stoneman Douglas High School in 2018. The 23-year-old gunman, who murdered 17 people and injured 17 others in the Parkland, Florida school, also delivered his apologies to the families of the victims in court. He expressed his regret and said he did not care if none of them believed him.
After Circuit Judge Elizabeth Scherer read all 24 charges against him -17 premeditated murder and 17 attempted murder, Cruz promptly said "guilty". The judge threw questions at Cruz to confirm that he understood the consequences of a guilty plea at which Cruz acknowledged.
During his short statement, the young gunman talked about his disdain for drugs citing how the country would do better if people would stop doing drugs as well causing racism and violence in the streets. He then continued to apologize: "I'm sorry. I can't even watch TV anymore... I just want you to know I'm really sorry."
According to the New York Daily News, Cruz will be subjected to a penalty trial where jurors will determine if he will be allowed to serve a life sentence in prison without the possibility of parole or handed the death penalty. Judge Scherer scheduled the jury selection for the penalty phase beginning on Jan. 4, 2022.
The Parkland mass shooting on the tragic Valentine's Day three years ago is the deadliest high school shooting in US history.
As the lead prosecutor in the case, Broward State Attorney Mike Statz, broke down the harrowing details of that day and relatives of the victims could not hold back their tears.
Cruz, who was 19 years old at the time, had already displayed red flags over the years with his history of violent and threatening behavior. He was kicked out from Stoneman Douglas High School over a fight a year before the shooting.
By then, the Broward County Sheriff's Office had already received complaints on Cruz that identified him as a potential school shooter. However, these warning signs were reportedly ignored.
On Feb. 14, 2018, Cruz launched a deadly 7-minute attack on campus armed with an Ar-15 semiautomatic. He opened fire on students and staff in the hallways and classroom killing 14 students and three staff members.
Prosecutors refused a previous offer by Cruz to plead guilty if they scratched the death penalty.