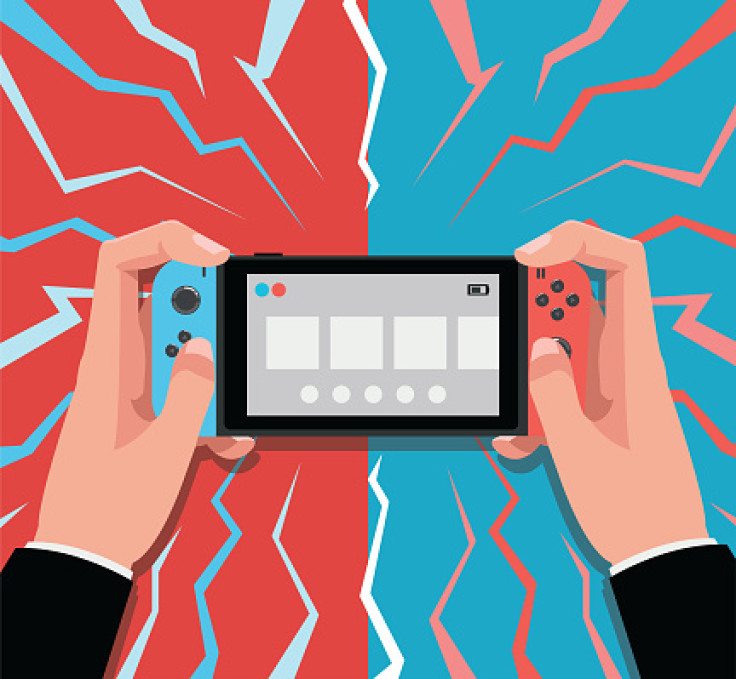 Unsettling footage shows a 6-foot-6-inch Florida student thrashing a female staff member to unconsciousness inside a school this week after she took away his Nintendo Switch video game device.
The female educator turns and sees her attacker a single second before he shoves her to the ground, and the enraged 17-year-old can be seen sprinting toward her.
The 270-pound student strikes the unconscious paraprofessional 15 times inside Matanzas High School in Palm Coast after continually punching on her.
The teacher was transported to a nearby hospital as a result of the swift action of several other staff members who saw the brutal attack.
She should be able to heal from her wounds.
The assailant is seen being restrained in a separate footage released by the Flagler County Sheriff's Office inside a classroom at Matanzas High School in Volusia County.
"The student stated that he was upset with the victim because she took his Nintendo Switch away during class," police said in a statement, reports Daily Mail.
Arriving deputies discovered the instructor bloody and unconscious, according to an arrest report.
The out-of-control student, who resides in a group home, started spitting in the teacher's face and threatened to "kill her" when he got back to school, according to police.
The adolescent repeatedly asked a deputy during processing when he would be let go, and when he didn't get the answers he wanted, he started kicking a desk and acting violently.
"The actions of this student are absolutely horrendous and completely uncalled for," said Volusia County Sheriff Rick Staly in a statement. "We hope the victim will recover, both mentally and physically, from this incident."
The Department of Juvenile Justice received the adolescent, who is now facing felony battery raps.
After the alarming video was made public by the Flagler County Sheriff's Office, Volusia County School officials issued a statement.
"The safety and security of our students and staff is of utmost importance to us and we will continue to cooperate fully with the local authorities as part of this investigation," officials wrote.
© 2023 Latin Times. All rights reserved. Do not reproduce without permission.