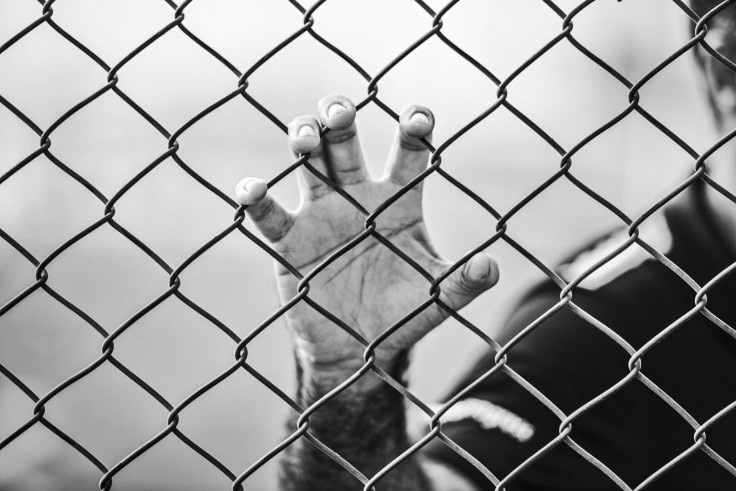 A Mexican street vendor in California claims that he was harassed by a group of young women.
A student at California State Campus, San Marcos recorded and shared a portion of the incident three days ago on TikTok, a university official confirmed to NBC News on Wednesday.
Four young women are seen lined up in front of the grill that the vendor, Andrés Argüelles lvarez, was using in the now-viral video. The man is seen in the video being criticized by one woman for his decision to charge $7 for a hotdog at his stand outside of Viejas Arena at San Diego State University.
Argüelles Álvarez then asked them to leave, but they refused. Instead, two of the women started grabbing and throwing the food Argüelles Álvarez was grilling, causing him to become more visibly upset, reports NBC News.
Morgan McBrearty, a witness, told NBC News that when she approached the cart to buy food, the young women "were already there harassing Andrés." McBrearty then decided to step in to defend Arguelles Alvarez "after I repeatedly heard and saw them talking to him in rude and condescending tones" and grabbing food off his cart, she said.
By the time McBrearty left the stand, "the girls were still continuing to harass" the vendor, she said.
In subsequent social media posts, the student who recorded and posted the video on TikTok said that she doesn't know the young women who appear in the video.
As of Wednesday, the incident's TikTok video had already gained more than 2 million views.
In another video, the student known on TikTok as @rileykaufman9 claimed that Argüelles lvarez sells hot dogs every weekend in the same location. Additionally, the student said that he "did nothing to provoke this. It was just the girls coming into it angry and drunk and ready to start something."
"The hotdog vendor is also the sweetest man," the student added.
The four women seen harassing the seller in the video included one current student and one former student, according to a Cal State San Marcos spokesperson.
The university described the young women's conduct as "disrespectful and antithetical," and as a result, the dean of students at the institution is "currently reviewing all available information."
"If applicable, we plan to pursue any violations of our student code of conduct," the university said.
Cal State San Marcos declined to name the students involved.
"They realized that I was Mexican, that I didn't speak English very well, and they thought, 'Ah, we can attack him,'" said Argüelles Álvarez.
Attempts to identify and contact the young women in the video were unsuccessful.
Social media users were outraged by the incident's footage, and many of them re-posted edited versions of the original TikTok video on other websites.
On Tuesday, a statement was issued by San Diego State saying, "None of the individuals in the video are confirmed to be SDSU students. Further, while individual names have been shared online, at least one SDSU student and a student organization tagged by social media accounts reported being misidentified and not present in the video, and none of the remaining names shared are SDSU."
"As there were individuals in the video incorrectly identified, we caution all to rely on accurate sources of information," the university added.
The harassment Argüelles Álvarez endured comes as parts of California have had a rise in crimes and attacks against street vendors.
There are about 10,000 street vendors in Los Angeles County, the majority of whom are Latino. According to the Los Angeles Police Department, the number of robberies committed against street vendors last year increased, reports NBC Los Angeles. As a movement to give street sellers more protection gains momentum, other videos of recorded violence against them have also gone viral.
© 2023 Latin Times. All rights reserved. Do not reproduce without permission.